Some people may think that the weight of a fifth wheel hitch doesn't matter. After all, it's only used for towing, and who really cares how much it weighs?
But the truth is, the weight of your fifth wheel hitch does matter. Especially if you're using a truck to tow your rig.
So today, we're going to take a look at how much fifth wheel hitches weigh, and why it matters. Stay tuned!
How Much Does A Fifth Wheel Hitch Weigh?
The weight of the fifth wheel can vary depending on the hitch's make, model, and size.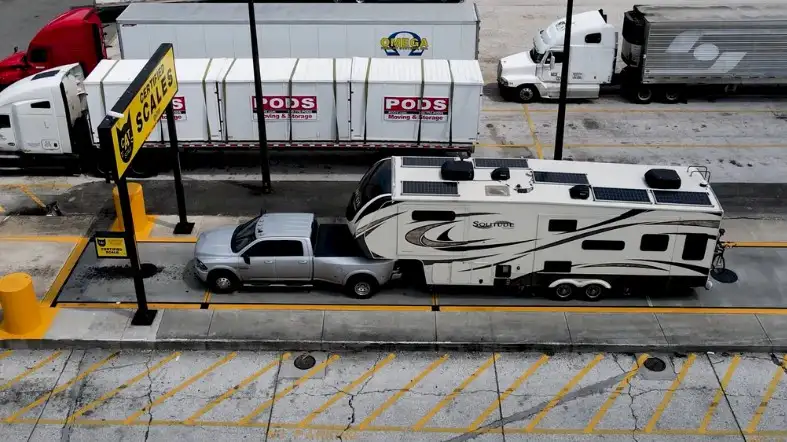 Different Categories of 5th Wheels
There are three distinct categories of 5th wheels based on their weight and length.
Lightweight 5th wheels: These trailers range from 21 to 34 feet in length and weigh between 7,000 to 9,500 pounds.

They are suitable for towing with half-ton pickup trucks, making them popular for those seeking easier maneuverability and fuel efficiency.

Mid-size 5th wheels: With lengths typically between 33 to 41 feet, these 5th wheels have a slightly larger weight range of 10,000 to 14,000 pounds.

They require a one-ton truck for towing and offer a good balance between spaciousness and towing capability, making them a popular choice for families and long-distance travelers.

Full-size/luxury 5th wheels: Ranging from 35 to 45 feet in length, these 5th wheels can weigh anywhere from 11,000 to 20,000 pounds.

Due to their larger size and weight, they necessitate at least a one-ton truck for safe towing.

These luxurious 5th wheels provide ample living space and amenities, making them perfect for extended stays and ultimate comfort on the road.
Considering Your Needs
When deciding which 5th wheel is right for you, it's essential to consider your specific needs and preferences.
If you plan to embark on occasional short trips or prefer easy towing, a lightweight 5th wheel could be an ideal choice.

On the other hand, if you envision long journeys or want a home-away-from-home experience, a full-size luxury 5th wheel may be more suitable.
Weight of Specific 5th Wheel Sizes
The weight of 5th wheels can vary significantly based on their size and features. Here are some examples of specific 5th wheel sizes and their respective weights:
24′ 5th wheel weight: Falling under the ultra-light category, these trailers have an average weight of around 5,200 pounds (Unloaded Vehicle Weight – UVW).

Their lighter weight makes them easier to tow, making them a popular choice for solo travelers or small families.

27′ 5th wheel weight: Slightly heavier than the 24′ models, 27′ 5th wheels typically weigh around 6,030 pounds without gear and water.

They offer a bit more living space and amenities, making them suitable for small to medium-sized families.

30′ 5th wheel weight: Depending on the specific model, 30′ 5th wheels can weigh up to 9,500 pounds without gear and water.

These trailers provide even more living space and amenities, accommodating larger families or travelers who desire additional comforts.

32′ 5th wheel weight: Falling between the lightweight and mid-size categories, 32′ 5th wheels have an Unloaded Vehicle Weight of up to 9,500 pounds.

They strike a balance between spaciousness and towing ease, making them a popular choice for families who want a comfortable yet manageable trailer.

35′ 5th wheel weight: As full-size trailers, 35′ 5th wheels typically weigh around 11,000 pounds on average. Some models within this category can weigh up to 20,000 pounds.

With their expansive living spaces and luxurious amenities, these 5th wheels are perfect for travelers who want a true home on wheels.
Making the Right Choice
Selecting the perfect 5th wheel weight involves understanding your travel needs, towing capacity, and desired comfort level.

Whether you prefer a lightweight and nimble option or a spacious luxury home on wheels, there's a 5th wheel out there that's just right for you. Happy towing and safe travels!
Is Tongue Weight the Same as Hitch Weight and Pin Weight in Fifth Wheel Trailers?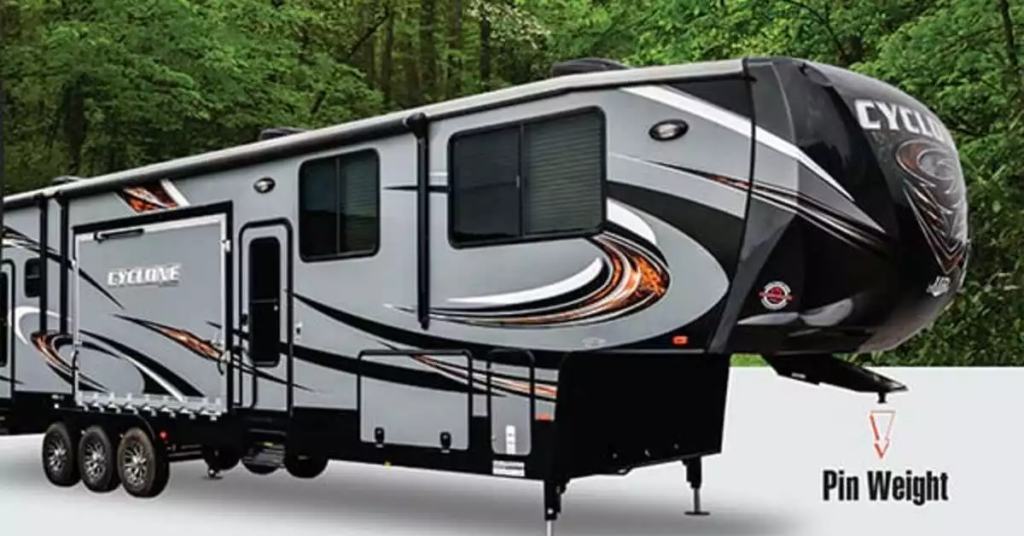 Yes, they all refer to the same thing: the weight of the Fifth Wheel pushing down on the truck's axle.
Impact on Payload Capacity
This weight affects the truck's payload capacity, which includes the driver, passengers, cargo, and the Fifth Wheel pin weight.
Choosing the Right Truck
To ensure safe towing, choose a truck with enough payload capacity to handle the total weight. Check the truck specs for maximum payload capacity.
Types of Fifth Wheel Hitches and Their Weight and Capacity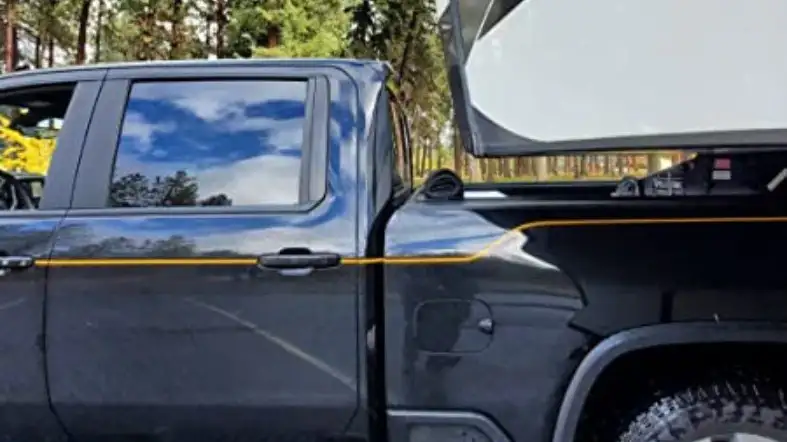 A fifth-wheel hitch is a versatile tool for towing large loads.
Fixed Hitches
Fixed hitches are immovable, attached to the truck bed rails.
Single Jaw – Ideal for loads over 25,000 pounds.
Dual Jaw – Better for lighter loads, offering a smaller turning radius.
Sliding Hitches
Sliding hitches have manual or automatic locking sliders, allowing up to 90-degree turns.
Both hitch types have weight capacities ranging from 5,000 to 30,000 pounds or more. Always check your hitch's capacity before towing to avoid exceeding limits.
Fifth wheel hitches come in different sizes, suitable for full-size pickup trucks, mid-size trucks, or SUVs. Choose the correct size to ensure a stable and safe towing experience.
Some models offer adjustable height settings, enabling a smoother ride by matching the trailer's kingpin box height.
Overall, fifth wheel hitches provide a secure and comfortable way to haul bulky items over long distances, making them an excellent choice for reliable towing!
Understanding UVW, CCC, GAWR, and GVRW
Understanding UVW, CCC, GAWR, and GVRW is essential for anyone who owns a 5th wheel:
UVW
The Unloaded Vehicle Weight (UVW) is the weight of the RV as it was delivered from the factory to its owner.
This includes the hitch weight, the unit's axles, and a full LP propane tank.
CCC
Cargo Carrying Capacity (CCC) refers to the amount of weight authorized for cargo, accessories, water, equipment, etc.
GAWR
Gross Axle Weight Rating (GAWR) is the maximum combined weight of all cargo allowed to be safely carried on both axles of the trailer.
GVRW
Finally, Gross Vehicle Weight Ratio (GVRW) includes not only the hitch and carrying capacity of your 5th wheel but also your passengers and any cargo inside the vehicle itself.
Protips
It is important to remember that when calculating UVW you should include all options such as water tanks and other accessories that may have been installed in or on your vehicle by the dealer or at a later time.
You should also take into account any additional items that you might add which will increase your CCC – such as cookware and camping gear – so that you don't exceed either GAWR or GVRW limits.
It is important to understand these ratings as they are necessary for safe driving operations and can help you avoid any potential accidents due to overloading.
Knowing what each rating stands for and how it affects your 5th wheel's total weight can ensure safe travels at all times!
5th Wheel Hitch Weight Vs Payload: What To Look For?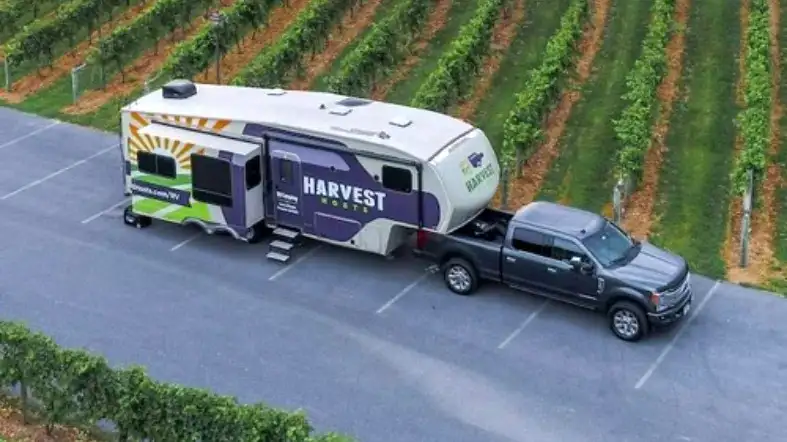 Understanding Payload and Hitch Weight
Your vehicle's payload includes all the extra stuff inside, such as passengers, cargo, accessories, and pets. Remember, the payload capacity is lower than the towing capacity.
The hitch weight depends on the hitch class:
Class 1 hitches: 2,000 lbs (including 200 lbs tongue weight).
Class 2 hitches: 3,500 lbs (including 300 lbs tongue weight).
Class 3 hitches: 6,000 lbs (including 600 lbs tongue weight).
Class 4 hitches: 10,000 lbs (including 1,000 lbs tongue weight).
Class 5 hitches: 12,000 lbs (including 1,700 lbs tongue weight).
Determining Payload Capacity
To determine your payload capacity, find out your vehicle's Gross Vehicle Weight Rating (GVWR) and Unloaded Vehicle Weight (UVW). Subtract the UVW from the GVWR to know how much payload your vehicle can handle.
Remember, it's crucial not to exceed the payload capacity for safe and efficient towing!
Seeking Professional Advice
Choosing the right hitch for your specific needs can be daunting. Consult a professional experienced in these matters to determine the ideal hitch for your application.
By doing so, you'll ensure maximum safety while hauling your cargo down the road.
Selecting the perfect hitch will give you peace of mind during your journeys!
How much does a 5th wheel hitch weigh?
Types of 5th Wheel Hitches
The commonly used hitches are:
Standard Hitch: Ideal for full-sized 5th wheels, with a towing capacity of up to 20,000 lbs.
Slider Hitch: Primarily used for short-bed trucks to allow for better maneuverability.
Gooseneck Hitch: Used for 5th wheelers with cargo in the trunk.
Hitch Weight Range
For all 5th wheelers, the average hitch weight falls between 75 to 200 lbs.
FAQs about how much weight your fifth wheel hitch
How Do I Determine My 5th Wheel Hitch Weight?
A fifth wheel hitch is a type of RV hitch that is typically used with larger vehicles, such as trucks.
The main advantage of a fifth wheel hitch is that it allows for a more forward weight distribution, which can be helpful in preventing trailer sway.
tongue weight is the portion of the trailer's weight that is exerted on the hitch, and it should be about 15-20% of the trailer's total weight.
To determine your fifth wheel hitch weight, you will need to know the total weight of your trailer and then subtract the weight of the Tongue.
Once you have determined your fifth wheel hitch weight, you can then choose a hitch that is rated for that particular weight.
Is Hitch Weight Calculated Dry Or Loaded?
Hitch weight IS part of the dry weight (and the Gross Vehicle Weight, which we'll talk about below), and most experts agree that a hitch/tongue weight of between 10 and 15% of the trailer weight is a good range.
Wrap Up
So, before you head out on your next camping trip, make sure you know how much weight your fifth wheel hitch can handle.
Heavier hitches may be more expensive, but they are often more durable and secure than lighter models.
If you have a large truck or SUV that is pulling a heavy fifth wheel trailer, it is definitely worth considering a heavier fifth wheel hitch to make sure your vehicle can handle the load.