Anderson has created hype among vehicle owners with their high-performing weight distribution hitches.
However, it's wise to get the detail Anderson weight distribution hitch review to make an educated decision instead of going with hype.
Anderson is a famous brand in the hitches industry and manufactures a wide variety of hitches.
Their hitches are sturdy, lightweight, and versatile and allow customizing based on the need.
In addition, Andersen WDH is easier to set up and adjust while ensuring silent operation even without applying grease.
Their hitches also include a ball mount that can be used separately.
Following we've discussed every detail about Anderson WDH so you can make the purchase worthwhile.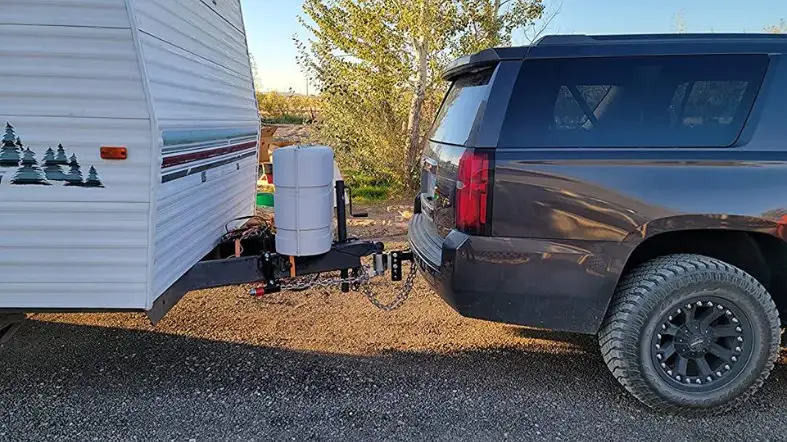 Pros and Cons of Andersen Weight Distribution Hitch
Pros
Self-adjustable sway control.
Ensure quiet operation.
Drastically reduces bounce.
Effortless and quicker operation with a single pin.
Grease-free system.
Offer a limited lifetime warranty.
Cons
Hitch made loud noises.
Takes quite a bit of adjustment.
Andersen Weight Distribution Hitch Key Features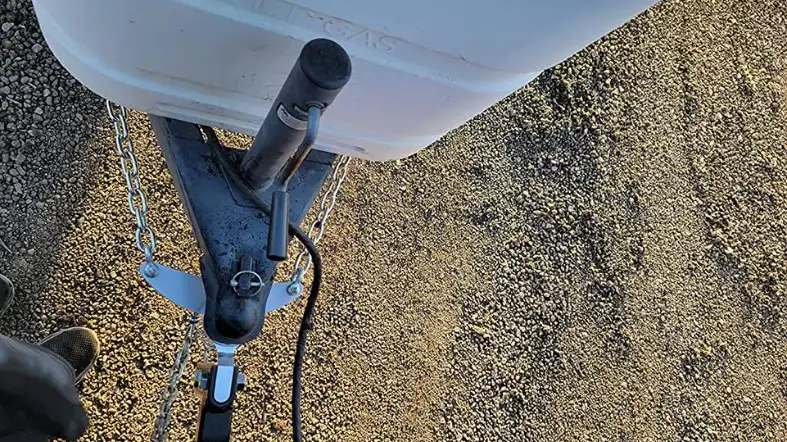 Below are some highlighted features of Andersen WDH:
No spring bar Design
Since the Anderson weight distribution hitch doesn't include any spring bar, it's extremely easier to determine the compatible kit for the trailer and tow vehicle setup.
However Anderson WDH with its included shank size and hitch ball work for the trailer with a certain load and carry up to 1, 400 lbs tongue weight.
As a result, you won't have to be concerned about finding the right size spring bars.
In addition, their hitches have self-adjust sway control systems which ensure sweat-free backup.
Hitch and Unhitch
You can easily hitch and unhitch the trailer to tow the vehicle using this Andersen WDH.
All it needs to do is tighten and loosing the 1 1/4″ nut using the socket that comes with the hitch.
In this process, the operator needs to work against the fairly simple chain tension.
Alternatively, you can operate the hitch without using a socket. However, it needs to use a tongue jack.
In this case, the electric trailer tongue jack is far better than the manual tongue jack as it is simpler to press the button.
The fact owns an Anderson WDH, you can hitch and unhitch based on preferences. You won't have to use the tongue jack frequently if you don't willing to.
Unlike the spring arm style hitch, here you can decide freely.
Hitch Receiver Size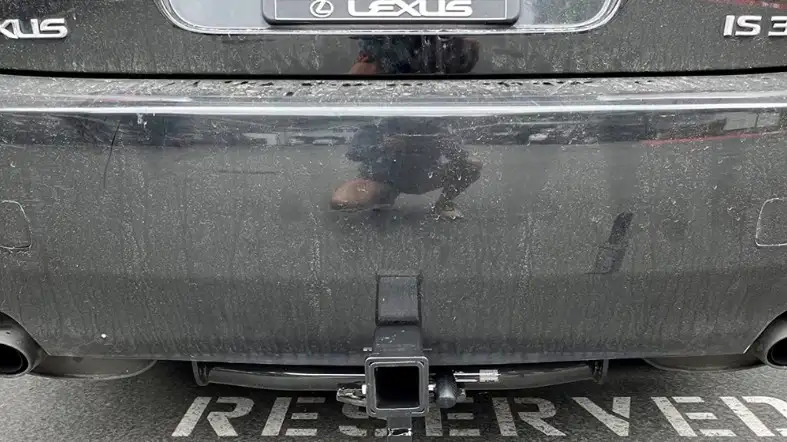 The Anderson weight distribution hitch plugs into the tow vehicle at the hitch receiver.
That rack comes with this hitch system that fits perfectly with a standard 2-inch receiver opening. If your vehicle has a larger hitch receiver, order the compatible part.
The rack includes in the Anderson hitch perfectly works with Class IV and Class III hitches.
But if your vehicle has a Class V hitch, then you'll require a 2 1/2″ or a 3″ receiver opening.
In this case, you can pick the 3394 and 3398 model kits from Anderson as these fit 2 1/2″ receivers.
Even you can buy racks from Anderson separately as well. This way you will be able to use any Anderson's weight distribution hitch without applying the receiver adapter.
Generally, using an adapter isn't a wise decision as you reduce the towable weight.
A Quick Chart of Various Anderson 8-inch Drop/Rise WSH with Some Key Aspects
| Parts Number | Ball Mount | Shank Size | Bracket Size | Tongue Weight | Gross Tow Weight Rating |
| --- | --- | --- | --- | --- | --- |
| 3326 | 2″ | 2″ | 3″, 4″, 5″, 6″ | 1,400 LBS | 10000 LBS |
| 3347 | 2″ | 2″ | 4-3/8″ | 1,400 LBS | 10000 LBS |
| 3348 | 2-5/16″ | 2″ | 4-3/8″ | 1,400 LBS | 14000 LBS |
| 3380 | 2-5/16″ | 2″ | 3″, 4″, 5″, 6″ | 1,400 LBS | 14000 LBS |
| 3386 | 2-5/16″ | 2″ | 7″, 8″ | 1,400 LBS | 14000 LBS |
| 3398 | 2-5/16″ | 2-1/2″ | 3″, 4″, 5″, 6″ | 1,600 LBS | 16000 LBS |
| 3398.3 | 2-5/16″ | 3″ | 3″, 4″, 5″, 6″ | 1,600 LBS | 16000 LBS |
FAQs on Andersen Weight Distribution Hitch Review
Can You Back Up With An Andersen Weight Distribution Hitch?
Anderson weight distribution hitches are specially designed with an easy backing-up system.
so you won't have to struggle to back up with this hitch.
Unlike the typical weight distribution hitches, it also has a sway control system for sweat-free baking up. 
How Does Andersen Hitch Distribute Weight?
The Anderson WDH moves the weight of the tow vehicle forward through the front axle instead of pulling.
Its spring bar also performs as a diving board that causes the trailer and vehicle to continue to bounce.
Is Andersen Hitch Distributing Weight Hitch Adjustable?
Of course. These hitches provide max rise and drop to ensure a perfect set maintaining safe clearance with the ground.
The Andersen Hitches No-Sway Weight Distribution Hitch has up to 8-inch drop and rise.
Final Words
Obviously, Anderson weight distribution hitches are lighter, faster, and easier hitch than you can ever find for your multiple towing needs.
However, these truck attachments have some error side like a bit of difficulty in shifting and twisting as well as include poor short-bed back cab window.
When you are on market, don't forget to check the compatibility of these hitches with your truck receiver and other key aspects like design, construction, and performance.
This Anderson weight distribution hitch recovery is intended to give you basic knowledge of their products, go you get so.