Over the years, the weight of modern travel trailers has increased significantly.
So, the standard ball size for hitches is now 2 and 5/16 inches.
On the other hand, teardrop trailers typically employ smaller 2′′ balls due to the reduced weight rating.
However, will a 2 inch ball work for a 2-5/16?
Well, that's the question we are here to answer today.
To ensure optimal safety with hitch balls, let's find out the appropriate size.
Will A 2 Inch Ball Work For A 2-5/16?
It is never a wise decision to replace a 2-5/16 with a 2-inch ball irrespective of the distance.
It is simply not safe.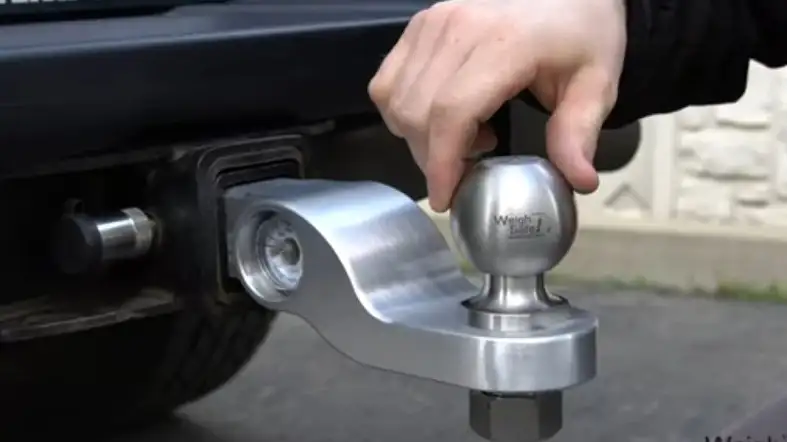 Doing so will lead to a mismatch of coupler and hitch balls establishing an insecure connection.
Eventually, it can result in an uncoupled trailer from the tow vehicle.
Difference Between A 2-Inch And A 2-5/16 Ball:
The capacity of the ball to tow a certain amount of weight precisely depends on the size of the ball.
In the same way, it also affects the types of tasks it can carry out.
The larger size, which is 2 and 5/16 inches in diameter, often has a greater towing capability.
On the other hand, the 2-inch size ball is often considered to be a useful size for tasks requiring less force or pressure.
This does not imply that all balls measuring 2 inches and balls measuring 2 and 5/16 inches are made to the same standard.
In fact, the weight rating varies within the balls of the same size.
The weight rating that is assigned to certain 2-inch balls can vary from that assigned to other 2-inch balls.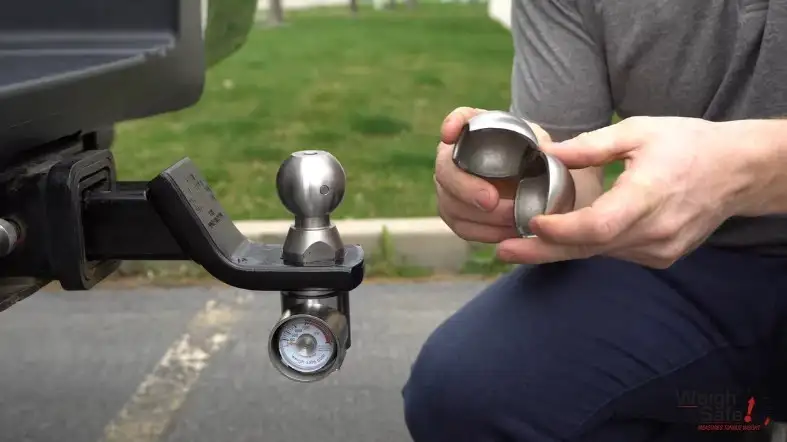 Weight rating:
So, the entire discussion now begs the answer to one simple question – what exactly is this weight rating?
Well, it is something that singlehandedly determines what size ball you have to use.
Every ball in the market has a weight rating. It is something that the manufacturers give in the manufacturing process.
Weight rating indicates the maximum amount of weight that it is capable of supporting while being towed.
It is significant since it affects the load that you are capable of pulling.
Rating for the balls:
The weight ratings vary from ball to ball.
Yet, the long practice has established a standard of such rating.
So, the average weight rating of the balls will fall in the category and range given below:
| Ball Size | Weight Rating |
| --- | --- |
| 2-inch balls | 3,500 lbs. to 8,500 lbs. |
| 2- and 5/16-inches balls | 6,000 lbs. to 42,000 lbs. |
Pulling Capacity Simplified: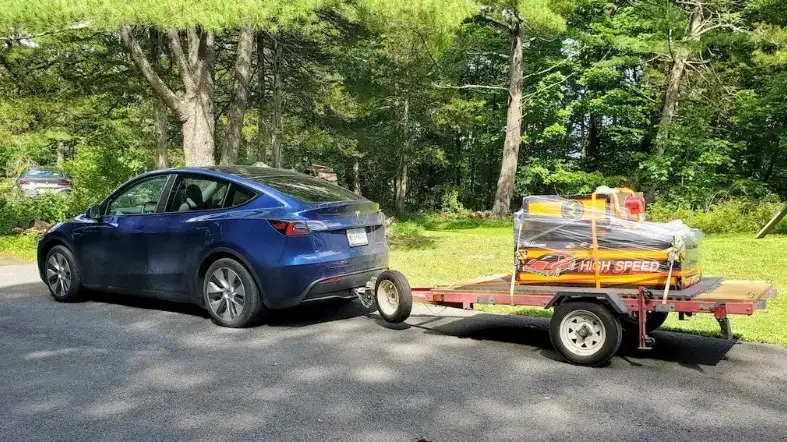 Based on the data presented here, we can deduce that several 2-inch balls can support up to 8,000 pounds.
Interestingly, there are some 2- and 5/16-inch balls that have a weight capacity of only 6,000 pounds.
This indicates that certain 2-inch balls have a greater pulling capacity than their companion 2- and 5/16-inch balls.
So, does this mean you can use a 2-inch ball in place of a 2- and 5/16-inch ball? Yes, this is true to some extent.
If weight is the only factor, you can use them alternatively.
The crux here is that you need a ball that can support the weight of anything you intend to tow.
A 2-5/16-inch ball is required for loads over 8,000 lbs.
However, either a 2-5/16-inch ball or a specific 2-inch ball will suffice for loads up to 7,000 lbs.
Nevertheless, you cannot opt for any ball here.
You have to be sure that it is graded for the amount of weight that you will be pulling.
Can a 2-inch ball really replace a 2-5/16?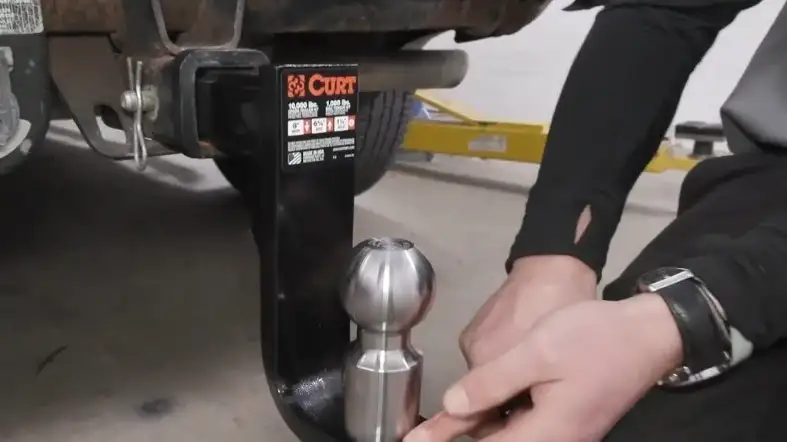 While we understand your predicament, we must advise you against it. It is never, we repeat, never a safe option to do so.
When the trailer coupler has a design that fits a 2-5/16″ hitch ball, never opt to tow the trailer with a 2″ hitch ball.
As stated earlier, the distance doesn't matter here.
It can lead to serious serious accidents within minutes.
The weight of the trailers:
There is this measurement system for a purpose.
There is a limit to how much a particular size ball may withstand.
That's why we employ the 2-5/16 balls for modern travel trailers.
On the other hand, the smaller and less weighty ones can go fine with 2-inch balls.
So, the weight, shank diameter, and capacity are crucial factors here.
Shank Diameter And Capacity: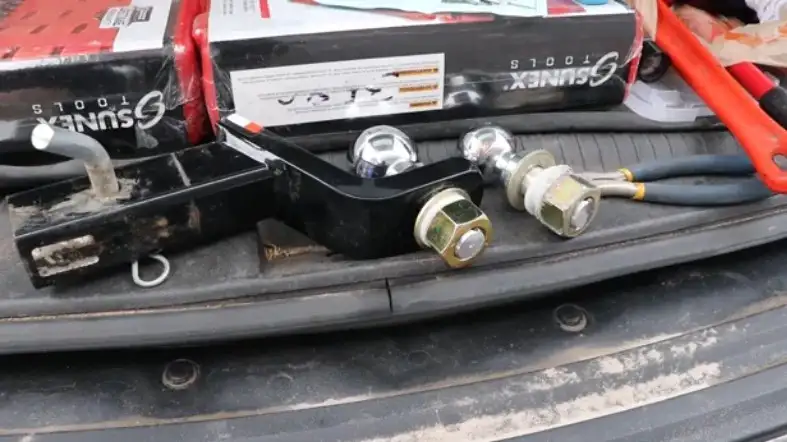 It is not that you can choose one at your whim.
Rather the capacity of your hitch as well as the shank diameter will determine the ball size.
If you don't know already, there are holes in your ball mount.
The holes have such strict designs that they can accommodate a specific shank size only.
So, if the sank size asks for a 2-5/16 ball, only it will fit in there perfectly.
Therefore, if all these determining factors indicate a 2-5/16 ball, there is no way you can opt for a 2-inch ball.
The connection will be loose:
When you install a 2-inch ball in a design aimed for a 2-5/16″ hitch ball, it will be smaller than the needed size.
As the ball size gets smaller, there will be a loose connection.
There is no way that you can fix it. So, the consequences?
The loose connection between the hitch ball and the coupler could cause the trailer to separate from the towing vehicle. It can even cause serious injury or death to bystanders.
How Do I Determine The Size Of The Ball I Need?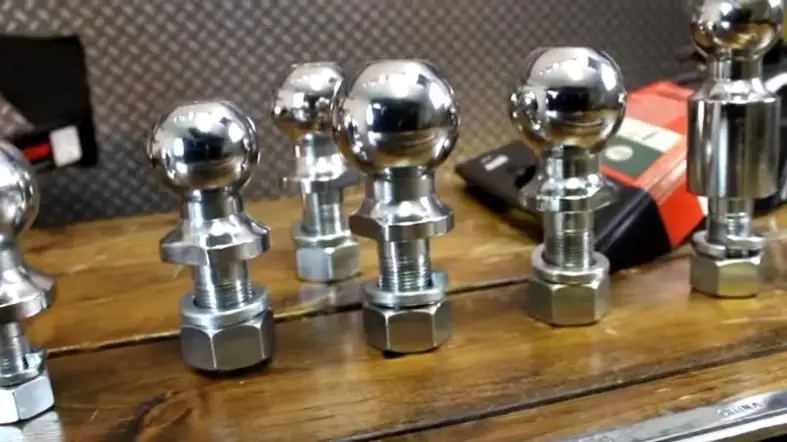 It is essential that the trailer or RV that you wish to tow be equipped with a coupler at the very end.
The interior diameter of the coupler is what you need. You have to measure it in order to select the appropriate size of ball hitch.
One may sometimes buy the coupler at the same time. If so, make sure that the sizes of the ball hitch and the coupler are compatible with one another.
Some couplers come with an adjustment mechanism.
Before going out and purchasing a new ball hitch, check to see whether the existing one can be adjusted to accommodate the coupler.
In addition to this, you need to take into account the towing capability of your vehicle as well as the diameter of the shank's trailer ball hole.
To ensure that the system continues to function properly, the ball must be threaded into the connecting components securely.
FAQs about will a 2 inch ball work for a 2-5/16:
Will A 2-Inch Ball Work For A 2-5/16?
It doesn't usually work. Rather it poses a huge threat to safety. The weight rating may give a nod, but the overall structure doesn't allow for a smaller ball.
What Size Hole Do I Need For A 2-Inch Ball?
The shank ball mount for a 2-inch ball begs for a 3/4-inch ball hole.
What Size Shank Does A 2-5/16 Ball Have?
The typical shank for a 2-5/16 ball is 1-1/4″. So, it is way higher than the shank for a 2-inch ball.
Final Words:
To sum up, it is crucial to always use the appropriate size ball. A 2-inch ball doesn't actually work for a 2-5/16.
You may have an idea about the weight rating. It may even allow for a smaller size ball. But the shank diameter will never let a smaller ball fit perfectly.
So, always opt for the appropriate weight rating and shank diameter-matched balls.