Have you ever wondered who should be held accountable when your package ends up at the wrong doorstep?
As online shopping continues to thrive, this predicament becomes increasingly common.
Is it the fault of the delivery company, the sender, or perhaps the recipient?
In this blog post, we'll delve into the complexities of package delivery and explore the responsibilities of each party involved.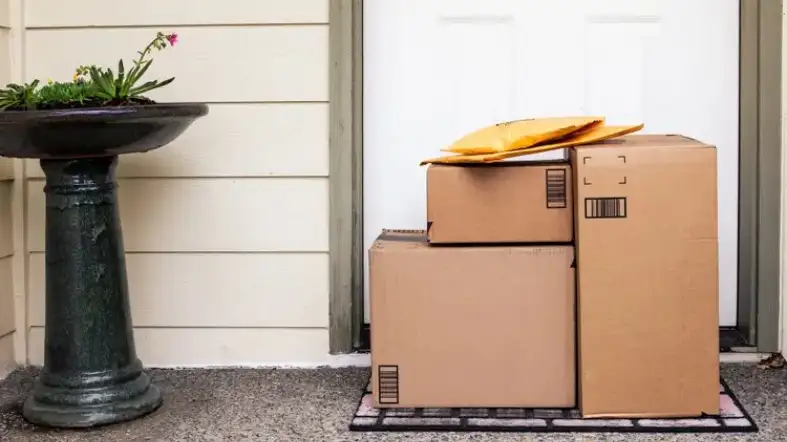 Who is responsible if the package is delivered to the wrong address?
When a package is delivered to the wrong address, the responsibility primarily falls on the delivery company. They are accountable for ensuring accurate delivery. However, the sender must provide the correct address details, while the recipient should be available to receive the package. Ultimately, it's a shared responsibility, but the delivery company holds the primary liability.
What are the reasons behind my package being delivered to the wrong address?
1. Incorrect Address
One of the most common reasons why packages get delivered to the wrong address is because of an incorrect address.
This can happen for a variety of reasons, such as a typo when entering the address or the address being outdated or incomplete.
2. Similar Addresses
Another reason why packages may get delivered to the wrong address is because of similar addresses.
For example, if your address is 123 Main Street, but there is also 123 Main Avenue in your area, the delivery person may accidentally deliver your package to the wrong address.
This can also happen if the addresses are similar but have different suffixes, such as Road versus Lane.
3. Misread Label
A misread label is another common reason why packages may get delivered to the wrong address.
4. Delivery Person Error
Sometimes, the delivery person may simply make an error and deliver the package to the wrong address.
This can happen if they're in a rush or if they're unfamiliar with the area.
While it's not a common occurrence, it can happen, and it's important to follow up with the delivery company to get your package delivered to the correct address.
5. Package Theft
Unfortunately, package theft is becoming increasingly common.
If your package was delivered to the wrong address and it's nowhere to be found, it's possible that someone stole it.
This is more likely to happen if the package was left unattended for an extended period of time or if it was delivered to an area with a high crime rate.
6. Technology Malfunction
Technology is not always perfect, and sometimes, a malfunction can occur.
For example, the GPS system used by the delivery company may malfunction, causing the package to be delivered to the wrong address.
What happens if my package gets delivered to the wrong address?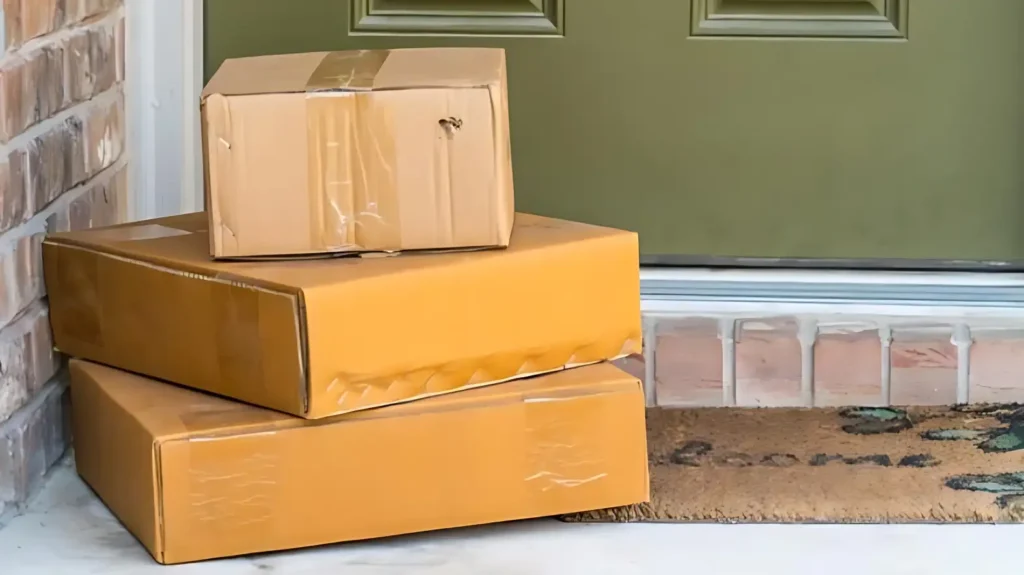 1. Contact the Shipping Company
The first thing you should do if your package gets delivered to the wrong address is to contact the shipping company.
You can call their customer service or reach out to them via email. Make sure you have your tracking number handy as they'll need it to locate your package.
The shipping company will investigate the matter and try to retrieve your package.
2. Contact the Recipient
If you know the person who received your package, you can reach out to them and ask them to return it to you.
Be polite when contacting them, as it's not their fault that your package was delivered to them.
You can provide them with a prepaid shipping label so they can return it to you.
3. Check Your Address
Double-check your address to ensure you didn't make a mistake when filling out the shipping details.
Sometimes, a small mistake can cause your package to be delivered to the wrong address.
If you find an error, contact the shipping company to see if they can redirect your package.
4. File a Claim
If you've exhausted all the above steps and still can't retrieve your package, you can file a claim with the shipping company.
They'll investigate the matter and compensate you for the loss. Make sure you have proof of purchase and the value of the package.
Note that some shipping companies have specific timelines for filing claims.
5. Prevention
Prevention is always better than cure. Here are a few things you can do to prevent your package from being delivered to the wrong address:
Double-check your shipping details before placing your order.
Consider using a delivery service that requires a signature upon delivery.
Install a security camera to monitor package deliveries.
What is the delivery service's responsibility for misdelivered packages?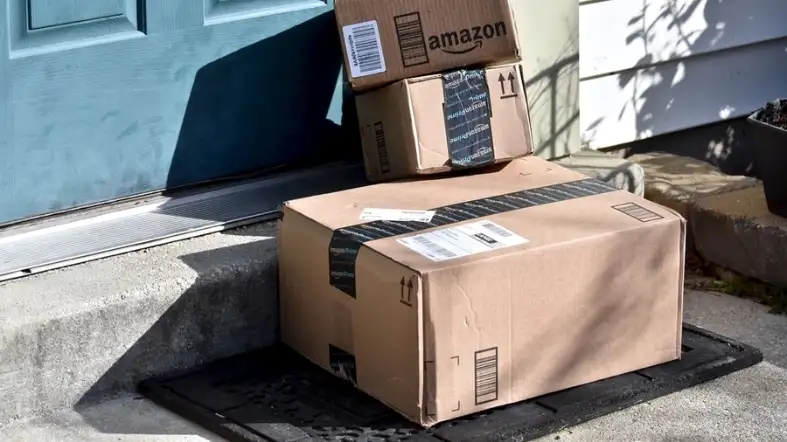 1. The Responsibility of Delivery Services
Delivery services have a responsibility to ensure that packages are delivered to the correct address and person.
If a package is misdelivered, the delivery company should take immediate action to rectify the situation.
This may involve contacting the customer, locating the package, and arranging for it to be redelivered.
2. The Importance of Accurate Address Information
One of the primary reasons for misdelivered packages is inaccurate or incomplete address information.
As a customer, it is essential to ensure that your address is correct and complete when placing an order.
This includes providing the correct street name and number, apartment or unit number, city, state, and zip code.
If any of this information is incorrect or missing, it may cause the package to be misdelivered.
3. Tracking Packages
Most delivery companies offer tracking services that allow customers to monitor the progress of their package from the time it leaves the warehouse until it is delivered.
Tracking can help identify potential problems, such as a delay or a misdelivery, and allow for quick action to be taken to resolve the issue.
4. Insurance and Refunds
Some delivery companies offer insurance or refund options for lost or misdelivered packages.
It is essential to read and understand the terms and conditions of these policies to know what is covered and how to file a claim if necessary.
5. Preventative Measures
While delivery companies have a responsibility to deliver packages accurately, there are some steps that customers can take to prevent misdeliveries from happening. These include:
Providing accurate and complete address information
Requesting signature confirmation for valuable items
Using a delivery locker or alternative delivery location if possible
Alerting the delivery company if there are any special instructions or access issues for delivery
FAQs
What Should I Do If I Received A Package That's Not Meant For Me?
If you received a package that's addressed to someone else, you should contact the sender or the carrier (such as USPS, UPS, FedEx, etc.) and let them know about the mistake.
They will likely ask you to return the package to them or to the correct recipient, and they may provide a shipping label or instructions for doing so.
What If I Never Received A Package That was Supposed To Be Delivered To Me?
If you were expecting a package that hasn't arrived, you should first check the tracking information provided by the carrier to see if there are any updates or delivery notes.
If the package is marked as delivered but you didn't receive it, you should contact the carrier and ask for more information.
Who Is Responsible If A Package Is Delivered To The Wrong Address?
The responsibility for a misdelivered package falls on the carrier or shipping company since they are responsible for delivering the package to the correct address.
However, it can also happen if the sender provided an incorrect or incomplete address, or if the recipient provided the wrong address or failed to update their address.
Can I File A Claim Or Get Compensation For A Misdelivered Package?
Depending on the circumstances and the carrier's policies, you may be able to file a claim or request compensation for a misdelivered package.
Some carriers offer insurance or protection for lost or damaged packages, while others may have a claims process for misdeliveries.
It's best to contact the carrier directly and ask about their policies and procedures for resolving delivery issues.
How Can I Prevent Misdelivered Packages In The Future?
To reduce the likelihood of misdelivered packages, it's important to provide accurate and complete address information when ordering items online or sending packages.
Double-check the address before submitting the order or label, and make sure to update your address with the carrier or sender if you move or change locations. 
Conclusion
After diving into the depths of delivery services' policies and legal terms, it's safe to say that the responsibility ultimately lies on the shoulders of the delivery company.
Yes, you heard that right! If a package is mistakenly dropped off at the wrong address, it's up to the delivery company to rectify the situation and ensure that the package reaches its rightful owner.
However, let's not forget that we as customers have a responsibility too!
Double-checking the address and providing accurate information is crucial to ensure smooth delivery. So, let's do our part and leave the rest to the delivery experts.