When it comes to towing or hauling heavy loads, the right equipment is essential.
Two popular options for the back of your vehicle are step bumpers and receiver hitches.
Both have their own unique features, benefits, and drawbacks, but which one is right for you and your needs?
In this article, we will explore the differences between step bumpers and receiver hitches, so you can make an informed decision and equip your vehicle with the best option for your specific towing needs.
Step Bumper vs Receiver Hitch: What's the Difference?
The main difference between a step bumper and a receiver hitch is that the step bumper is more versatile and can be used for towing, hauling, loading and unloading, and getting on and off the truck bed.
Conversely, a receiver hitch is more reliable and durable and is mostly used for towing larger and heavier things.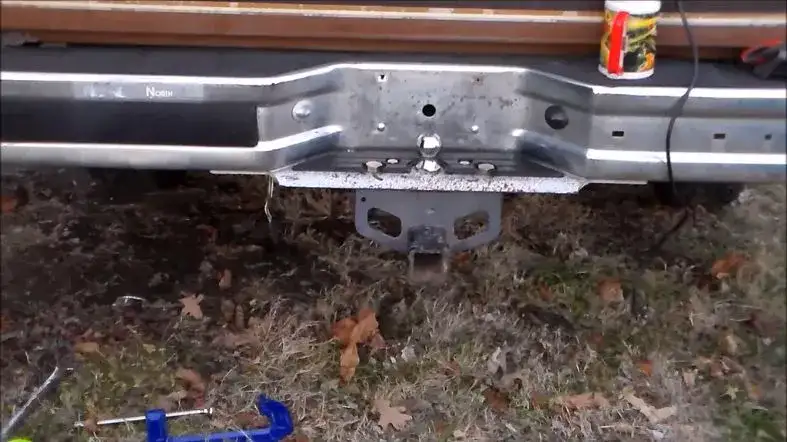 Step Bumper vs Receiver Hitch: In-Depth Comparison
Below is a brief comparison between these two trucks upgrading accessories with edges:
Installation
Edge: Both
The step bumper adds more towing capacity to the vehicle, making it valuable for road trips and nature trips.
After installing these accessories, the truck owner can also use the truck for automotive service work.
Therefore, step bumpers are commonly available on automotive sites and need mounting brackets for installation on the truck.
Installing a step bumper is an extremely easy process.
All that needs to be removed is the bumper bracket from the vehicle frame and the wiring guides from the bracket.
Then place the bracket for the hitch receiver between the frame and bracket and secure it using a bolt and washer.
Finally, tighten the bumper to the bracket using a wrench.
Conversely, installing a bumper is a bit of a tricky process, and one may need to move or remove the hitch completely.
The process includes activating the car's parking brake, chocking the wheels, and removing the spare tire.
It may also need to drill holes if your truck doesn't come with pre-drilled holes.
The other steps involve inserting the ball mount shank into the receiver tube, adjusting properly, and securing the mount with a hitch lock and clip, as well as tightening it with a wrench.
Physical Attributes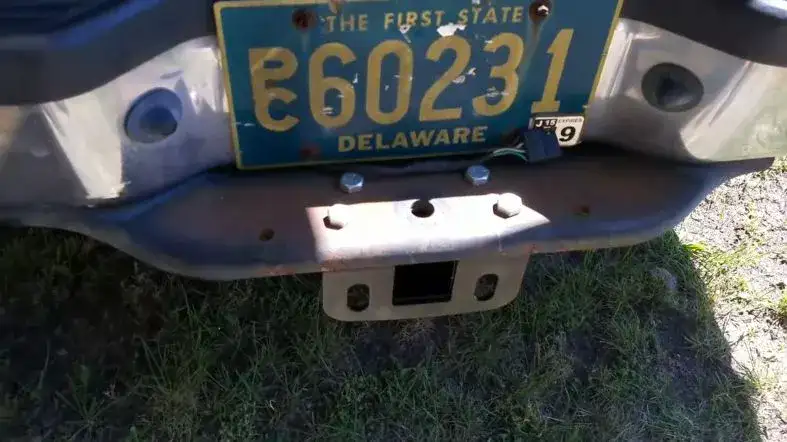 Edge: Both
The step bumper is a handy accessory for loading cargo into the truck.
It includes hitch holes to tow a vehicle and seems like a bumper with a step into its frame.
Some step bumpers also come with mounting holes.
Conversely, the receiver hitch is mostly ideal for towing, and it needs to be mounted to the vehicle's frame, especially at the rear.
Even some receiver hitches can go under the bumper.
Purposes
Edge: Both
The step bumper and receiver hitch are both intended for different purposes.
A step bumper is a versatile accessory and can be used for a range of intentions including towing light loads, small trailers, and cargo.
It can also be suitable for loading and unloading things easily and quickly as well as a leg up during hauling cargo.
Conversely, a receiver hitch is ideal for holding large or heavy loads as well as towing vehicles for work.
Towing Capacity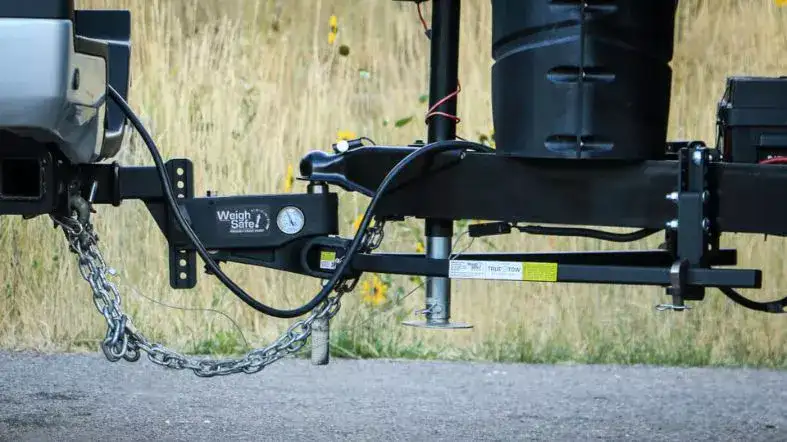 Edge: Receiver Hitch
You can load things into your truck extremely easily and safely using a step bumper.
However, this car accessory is only preferable for towing a smaller trailer or lighter loads.
In general, a step bumper has around 3,500 lbs of towing capacity and the capacity mentioned on the bumper as well.
The receiver hitch, on the other hand, can hold heavier loads and larger things.
The Gross Trailer Weight Capacity of a receiver hitch ranges from 2,000 lbs. to 20,000 lbs. depending on the class.
It means you can tow cars, crossovers, SUVs, and pickup trucks to commercial trucks and full-sized pickup trucks.
Convenient Operation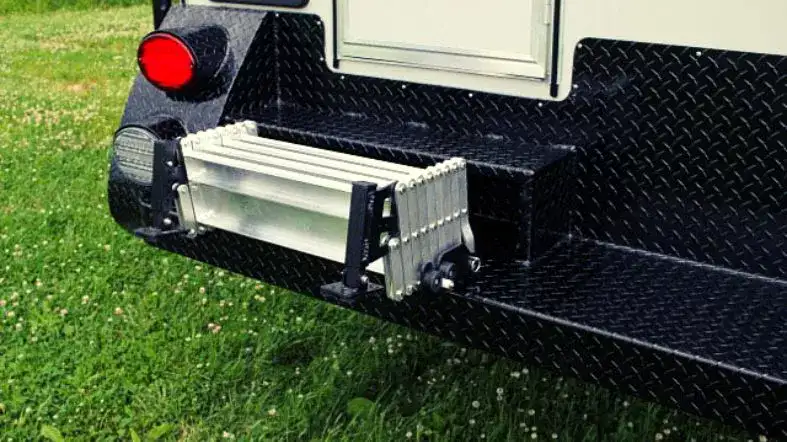 Edge: Step Bumper
The step bumper is a helpful accessory for getting on and off the bed of the truck.
Even if your truck has a high bed, a step bumper is a way to go.
Step bumpers are also an economical substitute for full-size cargo trailers for truck owners who often need to carry lots of cargo.
On the other hand, the receiver hitch is extremely heavy-duty and a reliable car accessory for a truck owner who needs something for harsh use.
This tool also accepts hitch accessories like ball mounts to support as an attachment point for trailers.
Protection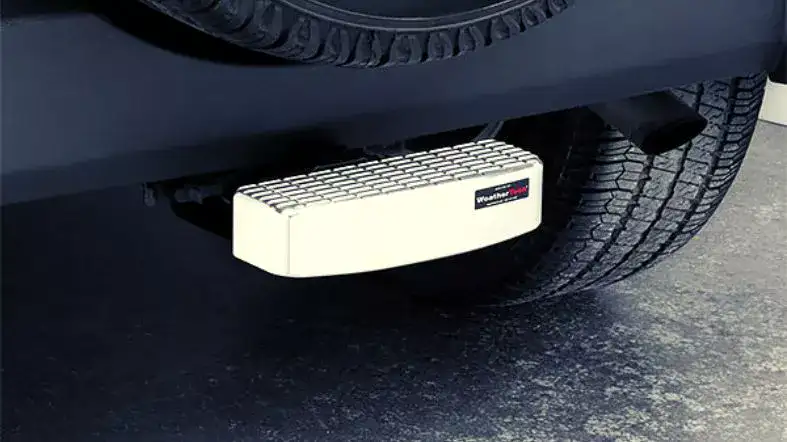 Edge: Step Bumper
Unlike the standard bumper, a step bumper protects the truck during low-speed collisions.
Step bumpers can be made of various materials like plastic, rubber, or aluminum, and can add a solid look to a truck if the owner so desires.
Along with the protection, the step bumper can also add to the look of the truck on either end.
In contrast, the receiver hitch only serves as an attachment point for trailers.
So it can neither improve the truck's safety nor offer access to the cargo bed of the pickup truck.
Customization
Edge: Step Bumper
Truck owners can use a step bumper to customize their possessions' look.
The step bumper comes in various colors, including gray, silver, black, or chrome, making it easier for a truck owner to choose based on the color of the vehicle.
It means choosing the right color can add beauty to the vehicle.
The receiver hitch mostly comes in black and might not improve the appearance of the truck.
Instead, it comes in five different classes and varies based on the load-bearing capacity.
Step Bumper vs Receiver Hitch: Which one is best?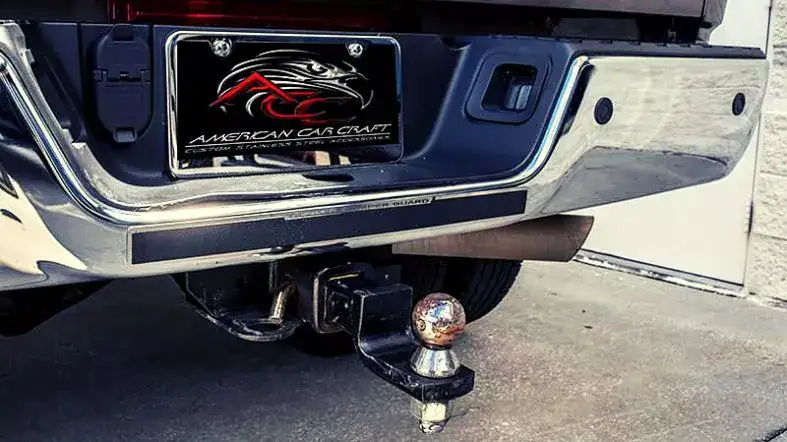 When deciding between a step bumper and a receiver hitch, it compactly depends on the truck owner's preferences and purposes.
Since both car accessories are designed for different purposes, it's quite easy to select the right one.
For example, if you need something only for towing larger or bulkier things, you can't get better than the receiver hitch.
But if you need a versatile car accessory for towing or hauling considerably smaller and heavier items while getting support for easier and safer loading and unloading cargo, you might need a step bumper.
This accessory is also handy for getting on and off a higher truck bed and getting access to the cargo bed while carrying on the truck bed.
How to Choose the Right Step Bumper and Receiver Hitch
Choosing the right step bumper or receiver hitch necessitates some thought and research.
First, determine the towing capacity of your truck before purchasing the right receiver hitch.
Then make sure the new receiver hitch is compatible with the heavier loads that you'll tow in the future.
For the step bumper, make sure the new item matches the year, make, and model of your truck.
If you are confused, measure the old bumper and choose the new one accordingly.
In addition, the new step bumper shouldn't block the existing parts in the rear of the vehicle, like the brake light and tail light.
Step bumpers are also made of a variety of materials that determine their durability, weight, and resistance to corrosion.
FAQs on Step Bumper vs Receiver Hitch
Can You Pull A Trailer With A Bumper Hitch?
A bumper hitch receiver with a weight distribution system can pull up to 6000 lbs.
Hence, a bumper hitch is a handy choice for hauling various types of trailers like utility trailers, pop-up campers, boat trailers, livestock trailers, and more.
What's The Difference Between A Hitch And A Receiver?
The main difference between a hitch and a receiver is that the fixed tongue hitch comes with a ball platform, while the receiver includes a receptacle.
This receptacle allows for inserting bike racks and ball mounts. 
What Is A Receiver Hitch Used For?
A receiver hitch typically bolts onto the vehicle's underside or even at the rear side.
It delivers a tube for inserting a ball mount or other accessories.
It comes in a vehicle-specific design and falls under one of five standard hitch classes.
Final Words
In the end, both the step bumper and the receiver hitch are handy accessories for improving the versatility of a vehicle.
And both of them can deliver the best performance if meet the intended purposes.
And this is where knowing the difference between step bumper vs receiver hitch plays its role.
Apart from the usage, hope you get details about the step bumper and receiver hitch to decide accurately.