Have you ever found yourself cringing at the cost of shipping your favorite pair of shoes?
Shoes can be challenging to ship due to their bulky and heavy nature, leading to sky-high shipping expenses. But don't worry, because we have got your back.
We are here to demystify the factors that influence the cost of shipping shoes and share some insider tips to help you save money.
So sit back, relax, and get ready to discover the secrets of affordable shoe shipping.
How Much Does It Cost To Ship Shoes?
When it comes to shipping shoes, you'll find that different carriers offer various shipping options at different prices.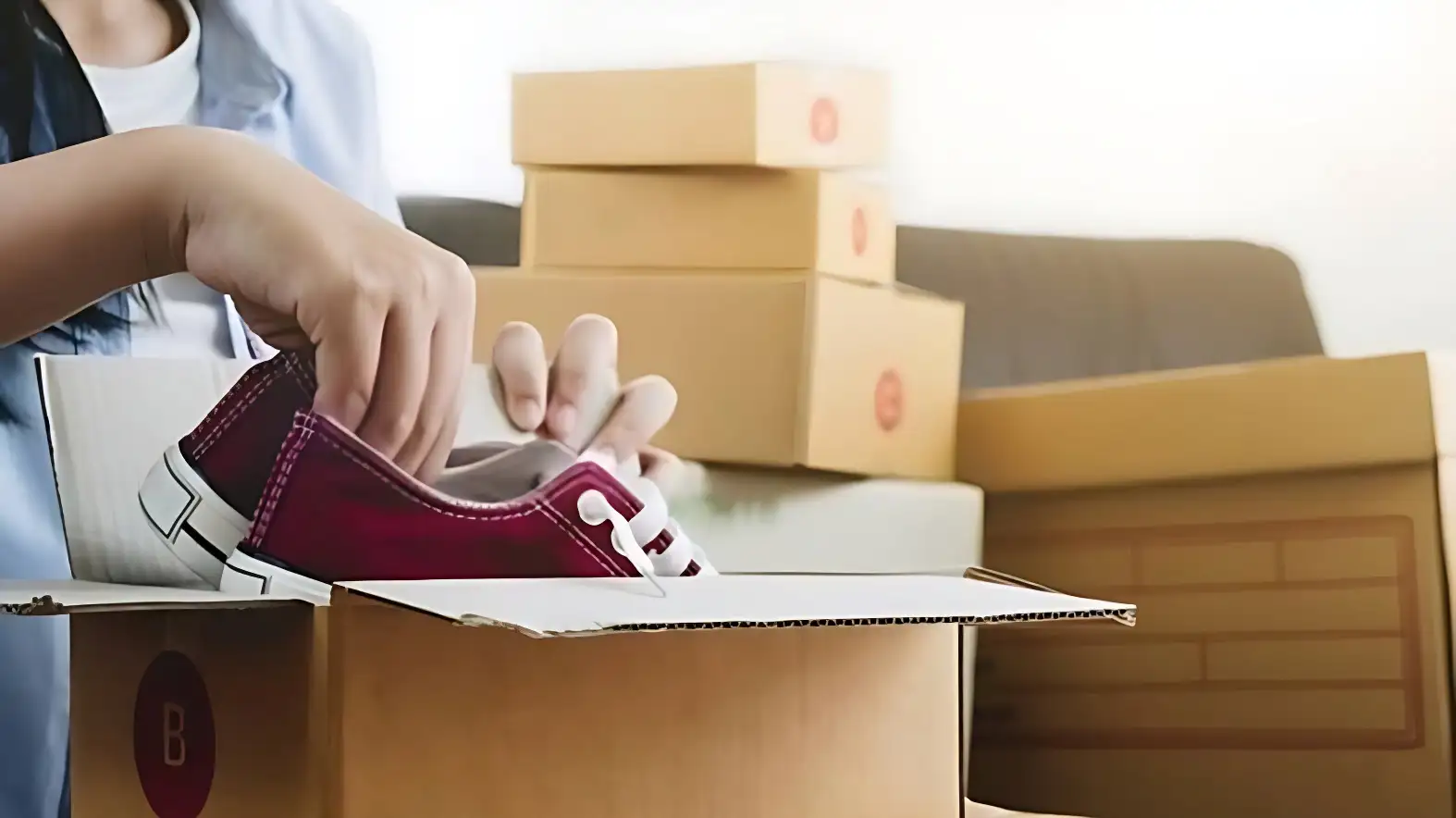 UPS has an online tool to help estimate shipping costs, which takes into account the destination and weight of the package.
On the other hand, TSI Shipping suggests that flat-rate shipping is usually cheaper, with prices ranging anywhere from $20 to $50 per box, depending on the carrier and shipping method.
The US Postal Service has a convenient option called the Priority Mail Shoe Box, which can accommodate a pair of shoes and makes shipping easier.
The cost of this service depends on the package's weight and shipping method.
Meanwhile, FedEx has an online shipping rates calculator that provides an estimate based on the package's weight, size, and destination.
For example, shipping shoes via USPS First Class costs anywhere from $0.50 to $15 per pair.
While USPS Priority Mail ranges from $11 to $35 per pair. UPS Ground ranges from $25 to $50 per pair,
and UPS Next Day Air from $45 to $100 per pair. DHL eCommerce shipping costs $41.40 to ship a 4-pound pair of shoes from NY to Canada.
Parcel shipping costs can range from $13.69 to $146.34, depending on the origin, travel speed, and distance.
A slower delivery time will generally cost less. The cost of shipping shoes at the post office depends on the weight, size, and shipping method chosen.
For example, a 1-pound package shipped via USPS First Class Mail costs $5.80, while the same package shipped via Priority Mail costs $7.65.
The retail ground service for USPS is also quite cheap, starting at $4.00, but shipping may take around 8-10 days.
How To Ship Shoes In The Original Box?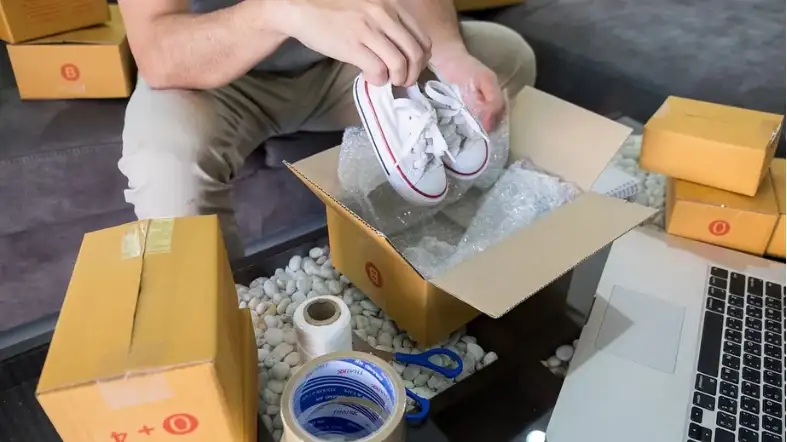 Here is how you can ship shoes in the original box:
Before shipping your shoes, first clean and dry them thoroughly to prevent any moisture damage.
Now, wrap each shoe in a plastic bag to protect them from dirt and moisture. To prevent scuffs and scratches, you can wrap both shoes together with tissue paper.
Now it is time to pack the shoes. Fill any empty spaces in the box with bubble wrap,
You can pack peanuts, or crumpled paper to prevent the shoes from moving around during shipping.
Next, place the shoes in their original box, and then place that box into a larger box with enough packing material to cushion it during shipping.
For optimal protection, place the toe of the shoes towards the center of the box and surround them with enough packing material. Thus they won't shift during transit.
Finally, close the box and secure it with tape. Address the box and take it to your preferred shipping carrier.
With these steps, your shoes should arrive at their destination in great condition.
What Is The Cheapest Way To Send A Pair Of Shoes?
When it comes to shipping shoes within the United States, the United States Postal Service (USPS) is often the most economical option.
If the shoes are lightweight, First-Class Mail is a great option with prices starting at around $3.80.
For heavier packages, Priority Mail flat-rate shipping may be the best choice, with prices ranging from $7.95 to $21.90, depending on the box size.
USPS even has a special Priority Mail Shoe Box option, starting at $8.55, designed specifically for shipping shoes.
When shipping shoes internationally, there are carriers such as DHL eCommerce, Easyship, and others that offer discounted rates for shoes. The cost will depend on the weight of the package and the destination country.
For example, in the UK, carriers like Hermes and DPD offer reasonable rates for shipping shoes, with prices starting around £3.46 and £9.47 respectively.
How To Ship Shoes Without Boxes?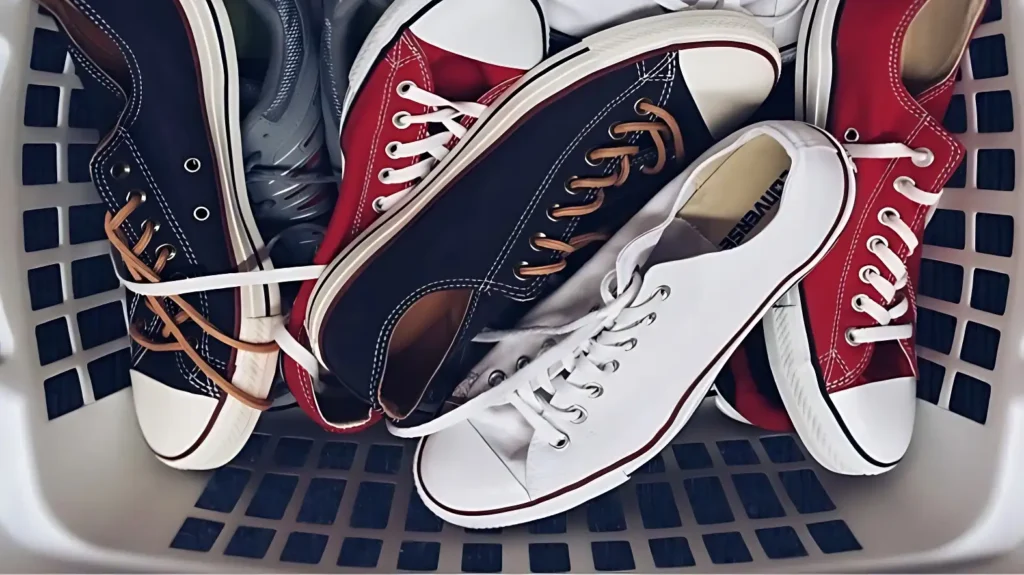 There are various ways to ship shoes without boxes:
Use a poly mailer or small flat-rate envelope
First, place your shoes together in the mailer or envelope and wrap them individually or stack them one on top of the other.
If you are stacking, ensure that they do not get crushed by one another.
Use USPS shoeboxes
These shoeboxes meet the shipping needs of footwear retailers and direct-to-customer businesses. You can order them online for free in packs of 10 or 25.
Bubble Wrap
You can wrap the shoes with bubble wrap, foam wrap, or paper, and then place them in a shipping bag or mailer. You can also use shoe trees for added protection.
How To Ship Shoes Without A Box Poshmark?
Shipping Shoes without a Box on Poshmark:
Protective Wrapping Options
Use clear bread bags, Scotch tape, packing tape, and a tape gun
Wrap shoes in tissue paper or other protective material
Shipping Label
Option 1: USPS will print the label if you show them the shipping QR code
Option 2: Print the label yourself and attach it to your package
Note: Poshmark only allows orders to be shipped using boxes labeled Priority Mail, Priority Mail Flat Rate, and Priority Mail Regional Rate. Express Mail is not allowed.
Generating a New Shipping Label
Go to the My Sales section in your account tab and tap the order that needs a label upgrade in the Poshmark app.
Free Shipping Box
It is best to use the free priority shipping box provided by USPS
In rare cases, for high-end shoes, you may include a clear plastic box
Note: When shipping shoes, it is essential to ensure they are well-protected and packaged nicely to prevent damage during transit.
Frequently Asked Question
Is It Possible To Ship Poshmark In Any Box?
Don't worry if you don't have any fancy shipping materials on hand, the regular brown boxes and padded envelopes you probably have lying around your house will do just fine.
But make sure to steer clear of using any USPS boxes labeled "Express Mail" or other types, as they're not allowed and could slow down the shipping and receiving of your earnings.
What Are The Dimensions Of A Shoe Shipping Box?
If you need to ship your shoes and are wondering about the size of the box to use, you're in right place.
The Priority Mail Shoe Box from USPS is a great option and measures 7 1/2 by 5 1/8 by 14 3/8 inches.
The box is beautifully decorated, and the best part is that it's designed to fit almost any brand and size shoebox
What Should I Do If I Need A Bigger Box For My Poshmark Package?
If you need a bigger box for your Poshmark package and it weighs over 5 pounds, you'll need to create a new shipping label.
However, keep in mind that if your new label is for a package over 5 pounds, you'll incur a label upgrade fee.
This fee will be deducted from your earnings or credits, so make sure to take that into consideration. 
Conclusion
We hope now you have a clear idea about how much it actually costs to ship a shoe.
Before shipping consider your requirements and how fast you want the delivery.
Keep in mind that the faster the delivery the more expensive the cost will be.
But as we mentioned different methods from budget-friendly to costly, you can find your desirable shipping method from here.