Shipping a PC can be a confusing and daunting task, especially if you're unfamiliar with the process.
Whether you're sending it for repair, selling it, or just moving it to a new location, the cost of shipping a PC can vary greatly depending on several factors.
But don't worry, in this blog post, we'll break down everything you need to know about the cost of shipping a PC, from the size and weight of your device to the shipping options available.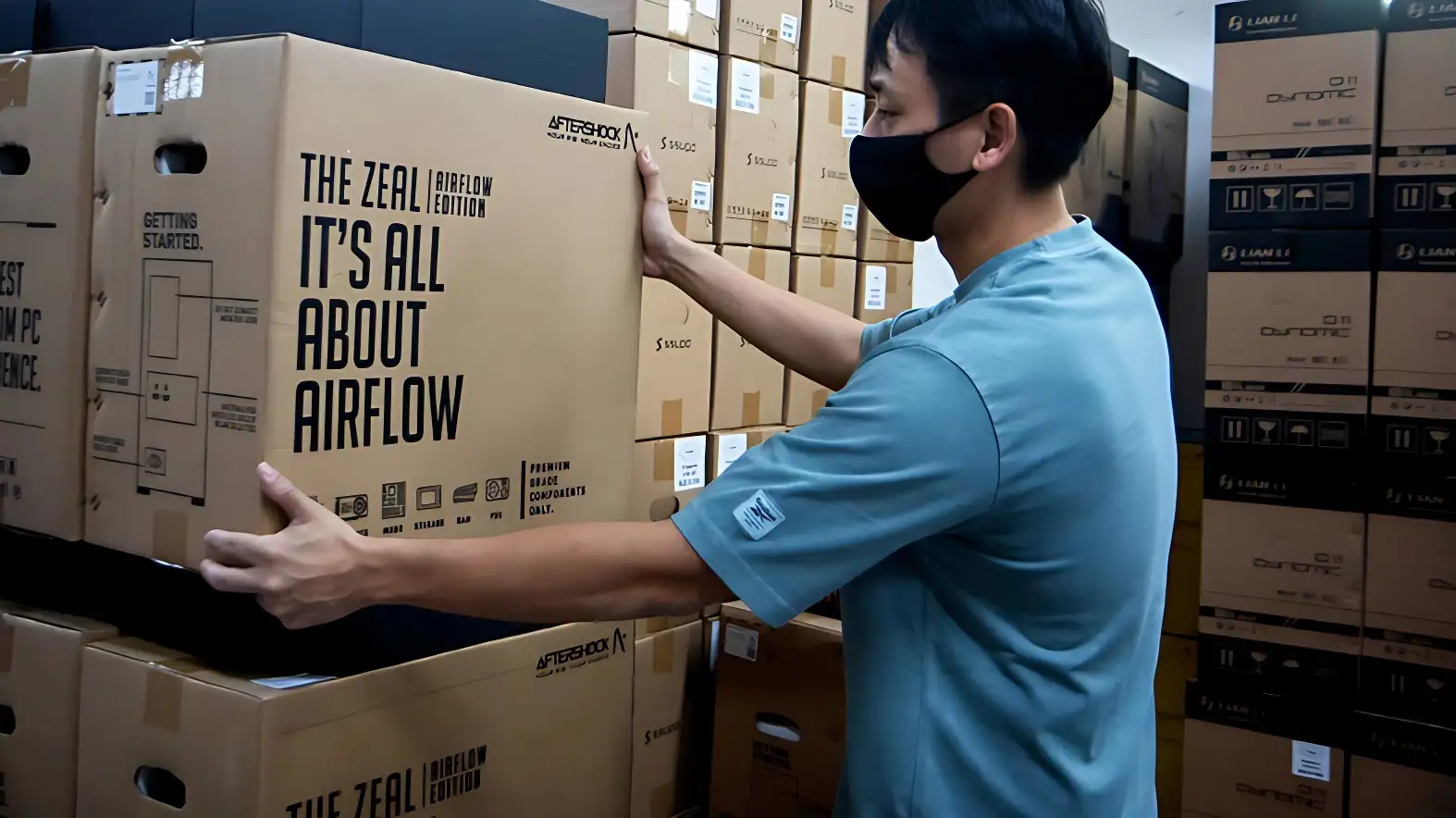 How Much Does It Cost To Ship A Pc?
The cost of shipping a PC depends on various factors such as size, weight, destination, and shipping speed. On average, domestic shipping within the US can range from $10 to $200, while international shipping may cost $200 to $500 or more. Prices vary based on carrier and additional insurance options.
As an example, shipping a mid-tower gaming PC within the US can cost around $60 to $120, and shipping a personal computer can range from $40 to $100 based on weight and shipping distance.
Shipping a desktop computer can also vary, for instance shipping an iMac from New York to Los Angeles can cost anywhere from $100 to $125, while shipping a Mac Mini can cost between $15 to $30.
To get the best shipping rates, we recommend comparing the services of different shipping companies like FedEx, UPS, and the US Postal Service and considering factors such as shipping time, packaging materials, and shipping insurance.
How Much Does It Cost To Ship A Computer FedEx?
The cost of shipping a computer with FedEx can vary, depending on things like the weight of your computer and where it's going.
To get the most accurate estimate, try using FedEx's shipping calculator – it takes into account all the important details like origin, destination, date, packaging, and weight.
Typically, you're looking at anywhere from $30 to $150 for shipping a computer with FedEx.
For instance, shipping a 5-pound laptop from New York to Los Angeles could cost you $61.66 for FedEx Express Saver, $75.79 for FedEx 2-Day, or a whopping $169.95 for FedEx First Overnight.
How Much Is It To Ship A Gaming Pc?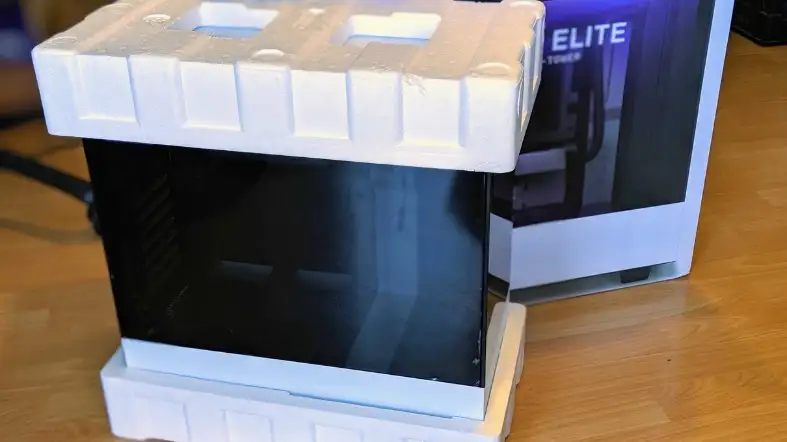 The cost of shipping a gaming PC can vary greatly, depending on factors such as its size and weight, shipping method, and shipping distance.
On average, you can expect to pay anywhere from $40 to $120 for shipping a gaming PC.
For example, shipping a mid-tower gaming PC within the US may cost anywhere from $60 to $120, depending on the state.
If you're looking to save some money, ground shipping is usually the most cost-effective option.
However, it's important to keep in mind that ground shipping can take up to two weeks for the gaming PC to arrive.
If speed is a concern, air or express shipping may be a better choice, but they tend to be more expensive.
One Reddit user reported paying around $200 to ship their gaming PC.
Different Way To Ship A Computer
When it comes to shipping your computer, you've got options – and some of them can save you some serious cash! Here's what you need to know:
USPS: Your Budget-Friendly Option
For computer packages weighing under 5 pounds, USPS Retail Ground or USPS Priority Mail is your cheapest bet.
If your package is under 7 pounds, USPS is still the way to go.
Ground Shipping: Your Budget-Friendly Option (But Slow)
If your computer weighs more than 5 pounds, opt for UPS Ground or FedEx Ground.
Keep in mind, ground shipping is the cheapest option, but it can take up to two weeks for your computer to arrive.
Air Shipping: Faster, but More Expensive
If you're in a hurry, air shipping is the way to go – it's a bit more pricey, but your computer will only take a few days to reach its destination.
Express Shipping: When Speed is Key
If you absolutely must have your computer ASAP, express shipping is the option for you – it's the fastest, but also the most expensive.
FedEx: Boxed and Ready to Go
FedEx offers a small rectangular box that can fit laptops up to 17.3 inches and costs just $4.99.
For standard ground service with 5 business day shipping, expect to pay $41.18 (excluding packaging).
Shipping Overseas: Standard Service is Your Cheapest Bet
Shipping your computer overseas? The cheapest option is through their Standard Service.
Use their booking tool to determine the cost based on your shipping information.
How to Safely Ship A Pc?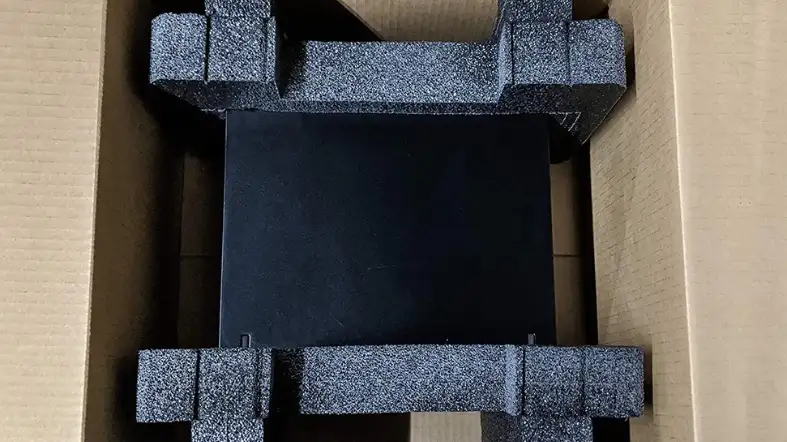 Shipping a delicate and expensive PC can be nerve-wracking, but don't worry, with these steps, you can ensure a safe and secure shipping experience:
Unplug & Pack Wires:
Detach all wires and accessories from your PC, roll them up, and pack them neatly in a compact bag or box.
Wrap & Protect:
Wrap your PC and accessories in cushioning material, such as plastic bubble wrap, for extra protection.
Make sure everything is covered and wrapped separately for maximum safety.
Use a Sturdy Box:
Place your PC in a strong cardboard box and fill the bottom with cushioning material or packing peanuts to absorb shocks. Don't over-pack the box!
Opt for the Original Box or Custom Packaging:
If you have the original manufacturer's box, repack the hard drive in it and inspect the packaging for any damage.
If you don't have the original box, consider getting custom packaging solutions.
Remove Sensitive Components:
If shipping, remove heavy components such as the GPU and CPU heatsink, pack them separately in anti-static bags, and wrap them in bubble wrap.
Insure Your Package: Consider shipping with insurance to protect your PC during transit.
FAQ
Is Ground Shipping The Cheapest Option For Shipping A Pc?
Yes, ground shipping is the most cost-effective option for shipping a PC, but it can take up to two weeks for the computer to arrive.
Can I Use FedEx To Ship My Pc?
Yes, FedEx is an option for shipping a PC, and the cost can vary based on the weight of the computer, shipping speed, and shipping destination.
Is It Cheaper To Ship A Pc Domestically Or Internationally?
The cost of shipping a PC domestically or internationally will depend on several factors, including the shipping speed, weight, and shipping company used.
Do I Need To Remove The Components Of My Pc Before Shipping?
It is recommended to remove the GPU and possibly the CPU heatsink before shipping for added protection during transit.
How Can I Ensure The Safe Shipping Of My Pc?
By wrapping the computer in cushioning material, using a sturdy box, and removing sensitive components before shipping.
Can I Use The Original Box From The Manufacturer To Ship My PC?
Yes, using the original box is a great option for shipping a PC, but if it is not available, consider using a custom handling and packaging solution.
Is Insurance Recommended When Shipping A Pc?
Yes, it is recommended to use a shipping service that offers insurance to ensure your PC is protected during transit.
Wrap Up
When shipping a PC, it is important to use proper packaging and cushioning materials to ensure the safety of delicate electronics during transit.
Using a shipping company that offers insurance is also recommended for added protection.