Are you a sneakerhead anxiously waiting for your latest GOAT purchase to arrive?
Or perhaps you're new to the game and wondering how long it typically takes for GOAT to deliver your prized kicks.
Well, look no further because we're here to give you the lowdown on GOAT's delivery time.
As one of the most popular and trusted sneaker marketplaces, GOAT has made it its mission to provide the best shopping experience possible, including efficient and timely deliveries.
So, let's dive in and explore just how long it takes for your GOAT package to arrive at your doorstep.
How long does GOAT take to deliver?
The delivery time for your order in GOAT can vary depending on a few different factors, such as your location, the shipping method you select, and the availability of the item you ordered.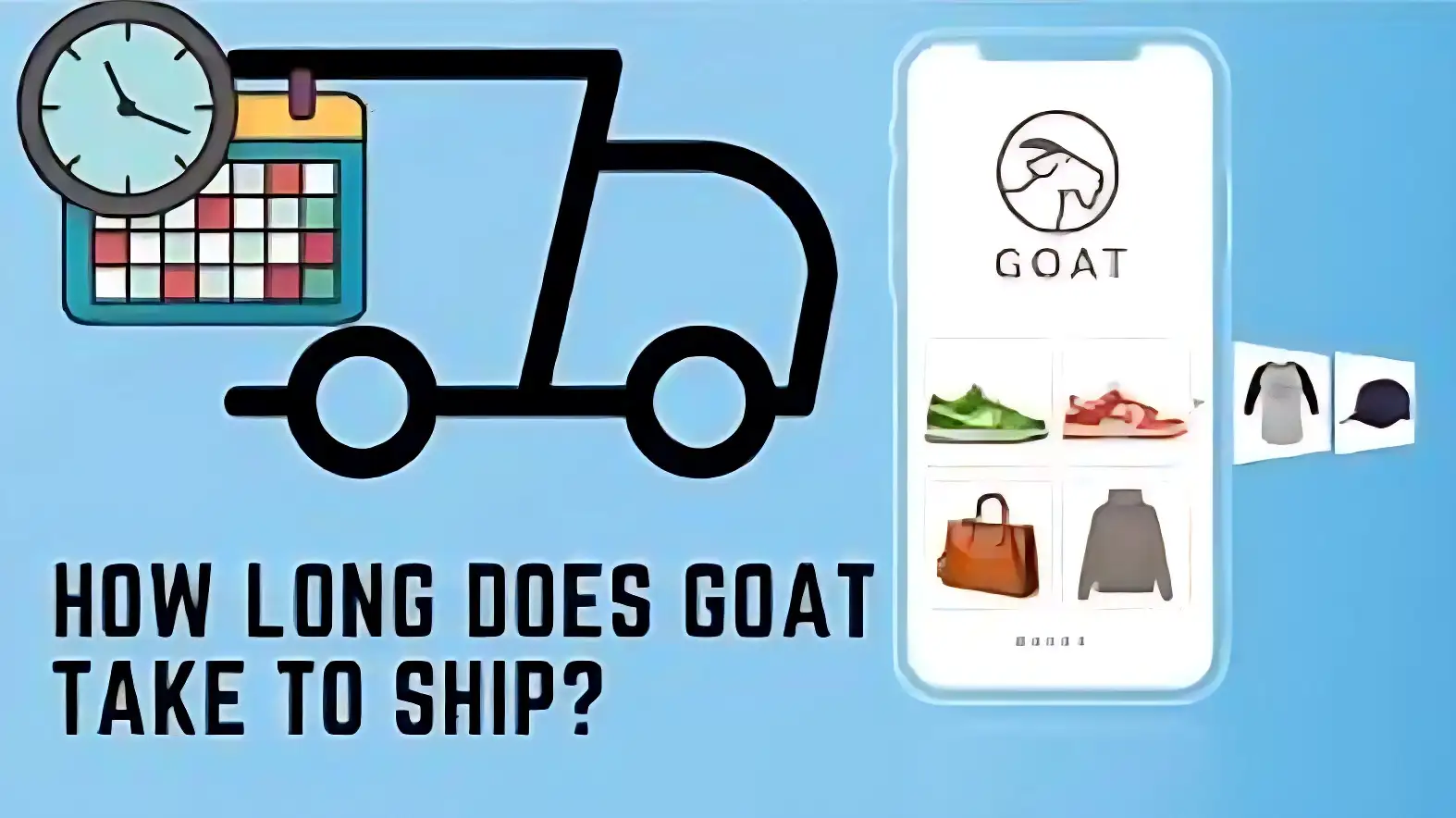 In general, GOAT estimates that it takes about 7-10 business days for standard shipping in the United States, and up to 14 business days for international orders.
However, if you choose expedited shipping options, such as FedEx or DHL, you can usually receive your order in a shorter time frame.
It's important to note that these estimates are just that – estimates.
Shipping times can be impacted by a variety of factors beyond GOAT's control, such as weather, customs delays, or carrier issues.
So while GOAT strives to provide accurate delivery estimates, there may be unforeseen delays that impact the delivery of your order.
What are the Factors that Affect the Delivery Times of GOAT?
GOAT is a popular online marketplace for buying and selling sneakers, streetwear, and other apparel.
It boasts a large selection of products and is known for its authenticity guarantee. However, like any online marketplace, delivery times can vary.
1. Product Availability
One of the primary factors that affect delivery times is product availability.
GOAT operates as a marketplace for third-party sellers, which means that some products may not be immediately available.
When a buyer places an order, the seller must first confirm that the product is in stock before shipping it out. This can add additional time to the delivery process.
2. Shipping Destination
Another factor that affects delivery times is the shipping destination. GOAT ships globally, but shipping times can vary depending on the country and region.
International shipping can also be subject to customs delays, which can further extend delivery times.
3. Shipping Method
GOAT offers several shipping methods, including standard, express, and overnight shipping.
The shipping method selected by the buyer will affect the delivery time. Standard shipping can take up to two weeks, while overnight shipping can arrive within one business day.
4. Seller Location
The location of the seller also affects delivery times.
If the seller is located far from the buyer, it may take longer for the product to be shipped and delivered. This is especially true for international orders.
5. Time of Year
Delivery times can also vary depending on the time of year.
During peak shopping periods, such as the holiday season, delivery times may be longer due to increased demand and shipping volume.
6. Carrier Delays
Finally, carrier delays can also impact delivery times. While GOAT partners with reliable carriers, such as UPS and FedEx, unforeseen circumstances such as extreme weather conditions or logistical issues can cause delays in transit.
How long does Goat take to ship internationally?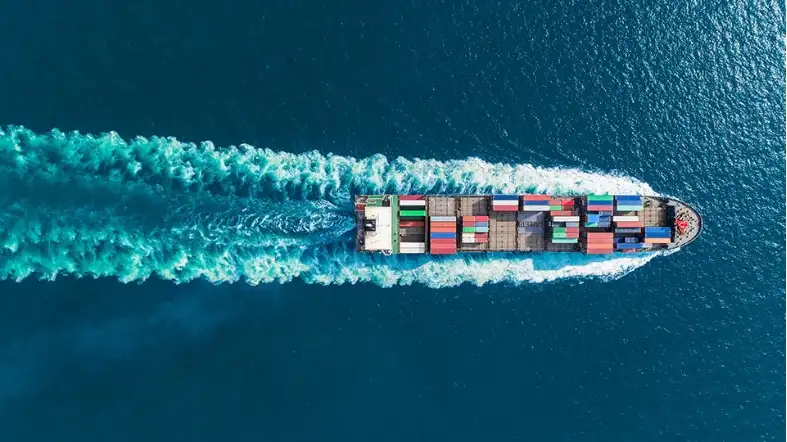 Goat offers international shipping to different regions around the world. The shipping time varies depending on the location of the buyer.
Here's a table that shows the estimated shipping time for different regions:
| Region | Estimated Shipping Time |
| --- | --- |
| North America | 5-7 business days |
| Europe | 5-7 business days |
| Asia | 5-10 business days |
| Australia | 5-10 business days |
| South America | 10-15 business days |
| Africa | 10-15 business days |
It's important to note that these are estimated shipping times and delays may occur due to factors beyond Goat's control, such as customs clearance procedures and local delivery services.
Additionally, international shipping fees may apply and vary depending on the destination.
What is the shipping method of GOAT?
GOAT understands the importance of reliable shipping methods when it comes to buying and selling sneakers.
As the largest marketplace for authentic sneakers, they have developed a shipping process that ensures our buyers receive their purchases in a timely and secure manner.
They offer a range of shipping options to cater to the needs of our customers.
1. Standard Shipping:
This standard shipping option is available for domestic and international shipping. The shipping times and costs vary based on the location of the buyer.
2. Priority Shipping:
This option is available for domestic shipping only. The shipping time is faster than our standard shipping option, but the cost is higher.
3. Express Shipping:
This is the fastest shipping option available for domestic shipping only.
The cost of express shipping is higher than our other shipping options, but the buyer will receive their sneakers within a shorter period of time.
How to fasten the delivery process in GOAT?
One of the most important aspects of GOAT is the delivery process.
Buyers want their shoes as soon as possible, and sellers want to make sure their products get to the buyer quickly and safely.
Here are some tips for fastening the delivery process in GOAT:
1. Ship your items promptly:
As a seller, make sure you ship your items as soon as possible after the sale is completed.
Don't delay in getting the shoes to the buyer, as this will only lead to frustration and negative feedback.
2. Choose the right shipping option:
GOAT offers different shipping options, including standard and expedited shipping.
If you want to fasten the delivery process, choose the expedited shipping option. This may cost more, but it will ensure that the shoes get to the buyer as quickly as possible.
3. Use a reputable shipping service:
Make sure you use a reliable shipping service with a good track record of delivering items on time.
This will give both you and the buyer peace of mind that the shoes will arrive quickly and safely.
4. Communicate with the buyer:
Keep the buyer informed about the shipping process. Let them know when you've shipped the shoes and provide them with a tracking number.
This will help them track the delivery and anticipate when the shoes will arrive.
5. Respond to inquiries promptly:
If the buyer has any questions or concerns about the delivery process, make sure you respond to them as quickly as possible.
This will help build trust between you and the buyer and ensure a smooth transaction.
6. Package the shoes properly:
Make sure you package the shoes properly to avoid any damage during shipping. Use a sturdy box and plenty of padding to protect the shoes.
This will help ensure that the shoes arrive in the same condition they were in when you shipped them.
FAQs
Can I Track My Package?
Yes, you can track your package through the GOAT app or website.
Once your order has been shipped, you will receive a tracking number that you can use to monitor the delivery status.
What Shipping Options Are Available?
GOAT offers several shipping options, including standard shipping, expedited shipping, and international shipping.
The availability of these options may vary depending on your location and the item you are purchasing.
How Much Does Shipping Cost?
Shipping costs vary depending on the item's size, weight, and destination.
The shipping cost will be displayed at checkout before you complete your purchase.
What Happens If My Package Is Lost Or Damaged During Shipping?
GOAT offers protection against lost or damaged items during shipping.
If your package is lost or damaged, you can contact GOAT customer support to initiate a claim and receive a refund or replacement item.
Conclusion
GOAT is a great platform for sneakerheads looking for rare or hard-to-find kicks.
The delivery time for GOAT varies depending on several factors, such as location, shipping method, and availability.
On average, you can expect your GOAT order to arrive within 5-7 business days.
To ensure a smooth and hassle-free delivery process, make sure to check the delivery options and estimated delivery times before placing your order.