This is a question that many people have, and the answer is actually a little more complicated than you might think.
While there are some general similarities between different brands of 5th wheel hitches, there can also be some significant differences.
In this blog post, we'll take a closer look at what makes 5th wheel hitches universal and what doesn't, so you can make an informed decision when purchasing your next hitch.
Are 5th Wheel Hitches Universal?
No, 5th wheel hitches are not universal. They are designed to fit specific vehicles and towing capacities.
But 5th wheel base rails are universal and can be used with any model of the tow vehicle.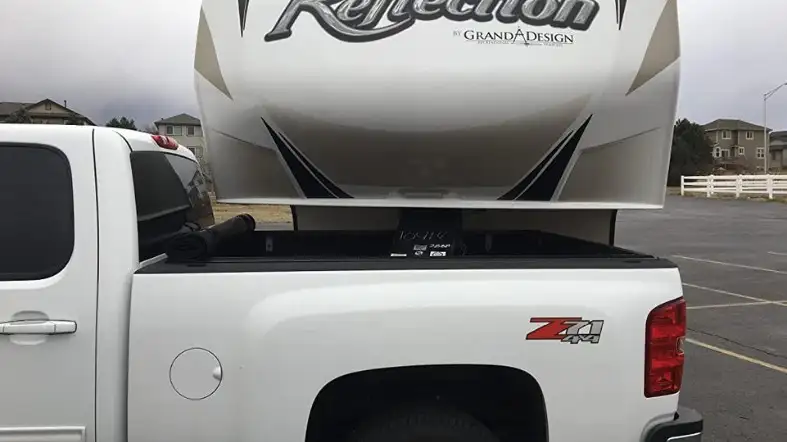 Besides, each type of hitch is designed to work with a specific tow vehicle and will typically only fit that particular vehicle model.
For example, some trucks have lower clearance than others, making it more difficult for them to accommodate a 5th wheel hitch.
And certain pickup trucks may not have the right type of brackets to install a 5th wheel hitch, or they may not offer enough space between the cab and bed of the truck.
In addition, different types of 5th wheel hitches may require different mounting locations on the tow vehicle, or they may need to be mounted in a certain way.
So while 5th wheel hitches are not universal, they can be a good choice for many different types of tow vehicles as long as you do your research and choose the right model for your vehicle.
What Are The Different Types Of 5th Wheel Hitches?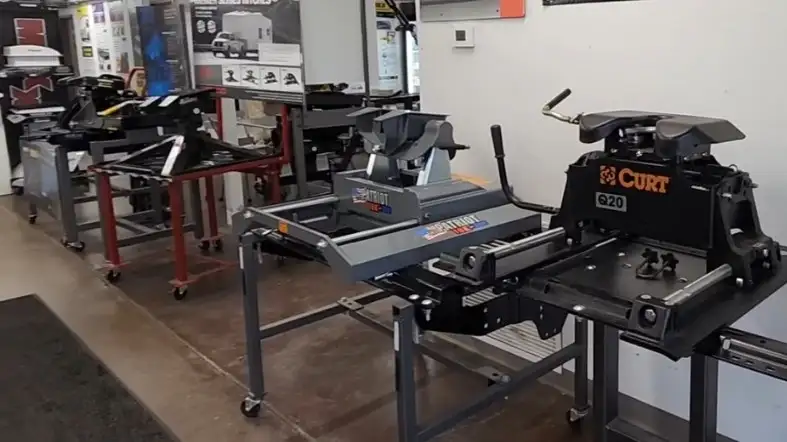 There are two types of fifth-wheel trailer hitches- fixed and sliding.
In the below sections, we will learn more about these types and the different aspects of each.
Fixed Fifth Wheel Trailer Hitches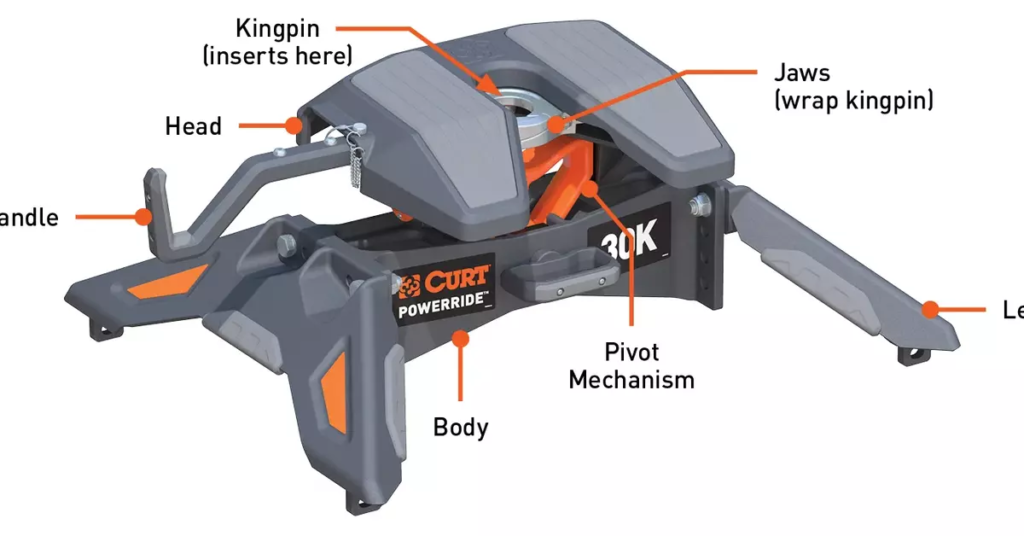 Fixed fifth wheel trailer hitches have become more and more popular in recent years, probably due to their ease of use.
A fixed hitch uses a trailer kingpin, which is similar to an RV's coupler, except that it has a square base instead of a round.
It also tends to be lighter than a sliding hitch because there is no need for an extra mechanism to draw the hitch in and out of the truck bed.
So if you're looking for an easy-to-use, convenient fifth wheel hitch that won't weigh down your truck, a fixed fifth wheel hitch may be the right choice for you.
Sliding Fifth Wheel Trailer Hitches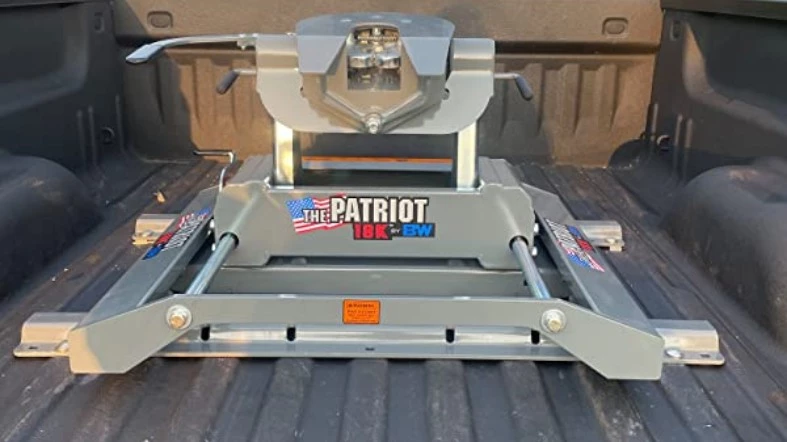 Enhanced Maneuverability and Control
A sliding fifth wheel hitch stands out for its exceptional maneuverability and control while towing your trailer.
Unlike traditional hitches that utilize two or three bars for the connection, the sliding fifth wheel hitch relies on just one bar.
This singular connection point grants you the ability to make precise adjustments, resulting in greater control over your trailer.
When faced with tight turns, switchbacks, or challenging driving conditions, the sliding fifth wheel hitch truly shines.
It empowers you to navigate these situations more easily, giving you peace of mind and reducing the chances of accidents or damage.
Smoother Towing Experience
By opting for a sliding fifth wheel hitch, you're investing in a smoother and more enjoyable towing experience.
The design of this hitch type allows for better weight distribution, which contributes to improved stability on the road.
With enhanced stability, you'll experience reduced trailer sway, ensuring a safer and more comfortable journey.
Whether you're driving on highways or tackling rough terrain, the sliding fifth wheel hitch helps maintain the balance between your tow vehicle and the fifth wheel trailer, minimizing the potential for fishtailing or swerving.
Versatility and Adaptability
Sliding fifth wheel hitches are highly versatile and adaptable, accommodating various towing needs.
If you own multiple tow vehicles or plan to upgrade your tow vehicle in the future, the sliding fifth wheel hitch offers flexibility.
The hitch can be adjusted and moved along the bed of your pickup truck, allowing you to find the optimal position based on your specific towing requirements.
This adaptability is particularly beneficial if you need to distribute weight more evenly or if you have a short or long bed truck.
The ability to fine-tune the placement of the hitch ensures optimal towing performance and overall stability.
Do All 5th Wheel Hitches Use The Same Rails?
The dimensions of most fifth wheel rails are industry-standard.
This means that you can purchase a fifth wheel hitch with rails of any size, as long as they match the dimensions of your truck bed's 5th wheel rails.
However, if you are not sure which type of rails you have or want to be absolutely certain that your choice of hitch will fit your vehicle properly.
It is best to consult with a professional at your local dealership or tow shop.
These professionals will be able to guide you in making the right choice when it comes to selecting an appropriate 5th wheel hitch for your vehicle.
Are 5th Wheel Hitches Interchangeable?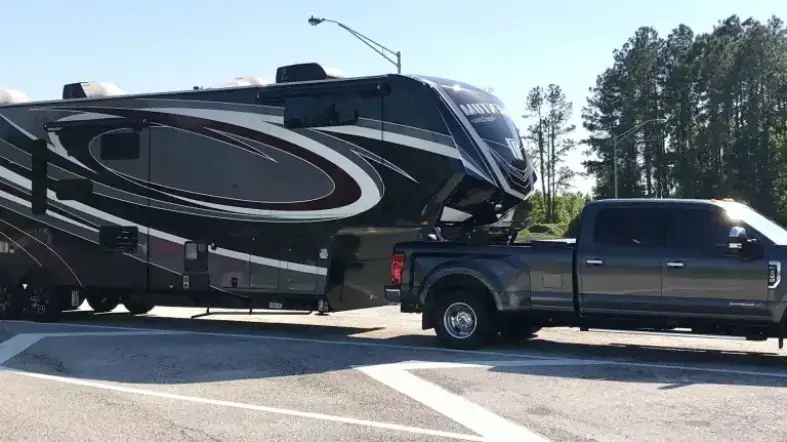 No, they are not interchangeable.
5th wheel hitches can be classified based on their capacity, and there is a hitch for each one. Many fifth wheel hitches are compatible with Wheel Install Kits, but not all of them.
So in order to get the right fifth wheel hitch, you need to research their capacity and what is compatible with each of them.
How Do I Know What 5th Wheel Hitches I Need?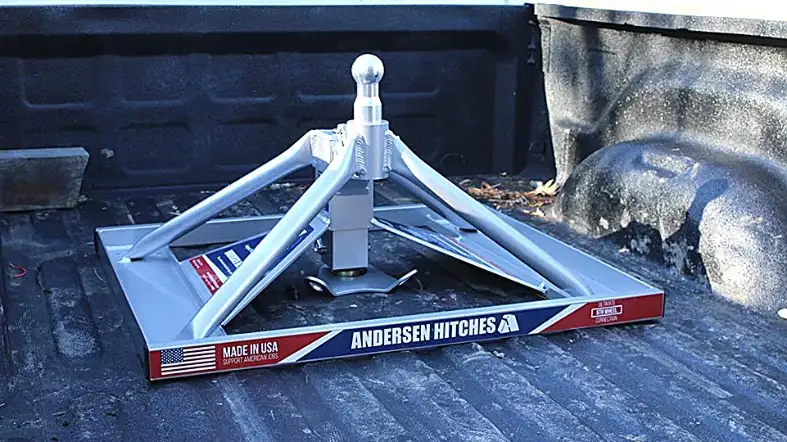 If you are thinking about installing a fifth wheel hitch on your truck, there are several factors to consider.
Below are some of the key considerations to keep in mind when choosing a fifth wheel hitch for your truck.
Tow Vehicle Capacity
Start with your tow vehicle. Backing up a trailer is not too hard for someone who has experience driving 2-wheel drive tow vehicles and pulling with basic hitches.
But if you have regularly towed a large motorhome, or you are towing for the first time, increasing your tow vehicle's capacity using weight distribution systems makes sense.
The Weight Limit
A 5th wheel hitch is known to carry a variety of weights.
Depending on the vehicle type being used and the size of the hitch it should be noted that these types of tow vehicles will have a weight limit.
The reason for this is the weight of these vehicles can affect their handling ability and in-turn safety.
It is the main reason why they may be rated to pull a few tons of weight and why there are often limits on what can be transported on them.
Tow Vehicle's Features
Some vehicles come with metal rails or pucks that may make them more compatible with certain hitch styles.
If this is the case, you'll need a hitch that can attach to pre-built anchors. Alternatively, the vehicle may have a plastic liner.
In order to attach the coupler, you'll need to create a hole that is its size. Thats why it is important that you choose the correct hitch style for your vehicle.
Understanding how it works can help prevent damage and keep the tow vehicle in good condition for long-term use.
Truck Bed's Length
5th wheel hitches are designed to fit a lot of different truck sizes by using the two measurements listed above.
The length and width of your bed will affect which hitches you can use.
If your tow vehicle has a short truck bed, you're more likely to have the fifth wheel hit the tow vehicle when taking turns.
You could also find that the tailgate might collide with your hitch.
Therefore, if you have a short truck bed, select a fifth wheel trailer hitch that is designed for shorter truck beds.
As you can see, there are a number of factors to consider when choosing a fifth wheel hitch for your truck.
Whether you're new to towing or have years of experience, it's important to do your research and select the right hitch for your vehicle and needs.
FAQs on Are 5th Wheel Hitches Universal!
Are All Fifth Wheel Hitches The Same Height?
No, not all fifth wheel hitches are the same height.
Depending on your truck and specific needs, you may want to consider a high or low hitch that provides more clearance. 
So it's important to do your research and find the right height for your specific truck.
How Long Do 5th Wheel Hitches Last?
The lifespan of a fifth wheel hitch will depend on several factors, including the type and quality of the hitch, as well as how frequently you use it.
In general, high-quality fifth wheel hitches should last for many years with proper care and regular maintenance.
Can I Add A Fifth Wheel To My Truck?
Yes, you can add a fifth wheel to your truck. The fifth wheel hitch installation is a breeze and doesn't take much time. 
With the proper towing equipment, nearly any truck can support a fifth wheel.
Can You Put A Fifth Wheel Hitch On Any Truck?
No, not all trucks are compatible with a fifth wheel hitch. A pickup truck is necessary to tow a fifth-wheel camper.
The fifth-wheel hitch must be placed over the rear axle of a truck, directly inside of the truck bed.
You need a truck bed that can accommodate the length of the fifth-wheel trailer.
Do Fifth Wheel Hitches Fit All Trucks?
While fifth wheel hitches are commonly used for heavy towing, not all trucks are compatible.
Trucks with a long wheelbase and low profile tend to work best.
Commercial fleet trucks designed for towing are also suitable.
Check compatibility before installing, as some trucks may need modifications like brackets or a raised suspension.
Conclusion
Now you know a bit more about 5th wheel hitches and how to choose the right one for your truck.
Also, you understand the key factors to consider when selecting a hitch that meets your needs and ensures safety for both you and your vehicle.
So whether you're a new or experienced tow vehicle driver, do your research and select the right 5th wheel hitch to get the most out of your truck.