Maybe you're a seasoned tower who recently upgraded to a car that doesn't have a trailer hitch.
Or, the opposite: you just purchased a trailer.
In any case, you're undoubtedly thinking about having a trailer hitch installed.
But you're concerned about the trailer hitch installation cost.
Fortunately, as far as vehicle repairs and customizations go, putting on a trailer hitch isn't too pricey.
However, the whole cost of the installation of a trailer hitch, including the parts and the labor cost could be more than a mere sum of money.
So, let's get an idea of what this would cost before you hire a professional.
how much does it cost?
The installation cost for the receiver trailer hitches varies in a range of $250 to $800 including the labor cost.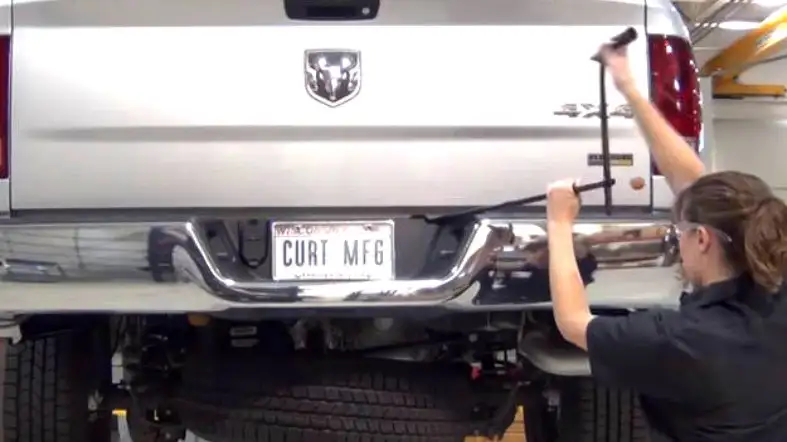 However, for the heavy-duty trailer hitches (e.g., 5th wheel hitch), the cost may go up to as high as $1200.
Moreover, depending on the company or individual you employ to do the installation, prices can range widely.
Trailer hitch installation cost chart:
How much deep an installation will go into your pocket, company-wise installation cost may give an ideal estimation.
Here are the top companies for trailer hitch installation, and their estimated average cost:
| Installer Company | Location (Throughout the country) | Cost |
| --- | --- | --- |
| U-Haul | 2,200 install locations | $100 to $600 |
| Amazon Home Services | Anywhere in the country (home services) | $80 to $450 |
| Pep Boys | 1,200 installation stores | $50 to $200 |
| AutoZone | 6,213 locations country-wide | $100 to $500 |
| Hitch King | Anywhere in the country (home services) | $100 to $450 |
| Master Hitch | Only in selected 500 locations | $150 to $500 |
| Etrailer | Only in selected 50 locations | $150 to $450 |
What Goes Into The Trailer Hitch Installation Cost?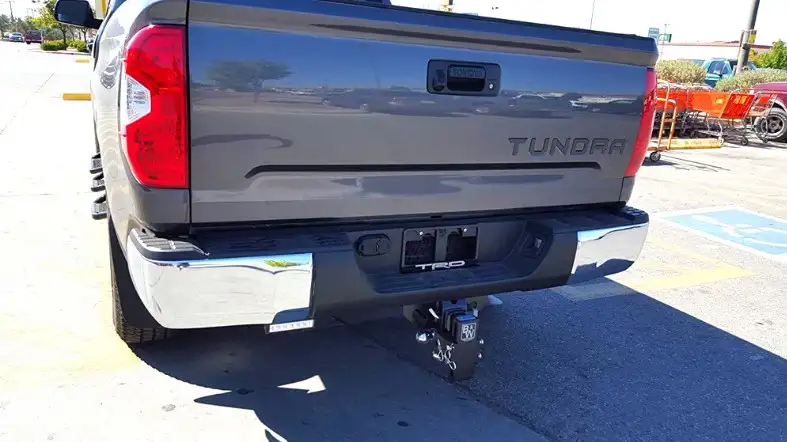 Numerous trailer hitch features contribute to the total cost.
The type of car you drive is merely one consideration among others.
Hitch Receivers:
Prices for receivers can range from $100 to $250, depending on brand and category.
Greater prices are associated with heavier duty levels.
Ball Mounts:
Ball mounts normally cost between $10 and $50.
The cost is proportional to the mount's make and model.
Hitch pins:
You can acquire the hitch pins for a reasonable price, and they typically cost less than twenty dollars.
They are quite straightforward, but they are incredibly powerful.
Trailer Ball:
They come in different sizes. Larger balls can pull more weight, so they cost more.
The balls range anywhere from $5 to $40 in price.
Safety Chains:
These basic constituents come in at a price that is less than $20.
At this low price, there's no justification for skipping this really critical safety measure.
Wiring Harness:
You can't legally tow your camper without spending $10 to $50 on a wiring harness.
The installation cost for specific models:
This chart displays the average expenses associated with installing a few of the most common types of trailer hitches.
It is as accurate as our research found and may vary based on the relative costs.
| Car Make/Model | Hitch Type | Average Cost |
| --- | --- | --- |
| Audi Q4 | Receiver Hitch (Class II) | $450-$650 |
| RAM Laramie 2500 | Receiver Hitch (Class V) | Up to $450 |
| Hyundai Santa Fe | Receiver Hitch (Class III) | $275-$350 |
| Toyota RAV4 | Rear Receiver Hitch | $225-$390 |
| Honda Odyssey | Receiver Hitch (Class III) | $240-$350 |
| Mazda CX-9 | Receiver Hitch (Class II) | $245-$400 |
| Toyota Sienna | Receiver Hitch (Class III) | $260-$390 |
| Chrysler Town and Country | Receiver Hitch (Class V) | $320-$390 |
Professionals For Hitch Installation: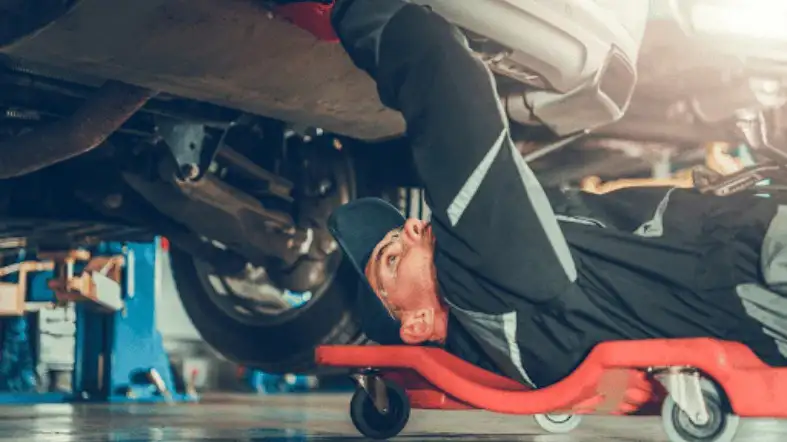 Here, we will discuss some of the renowned hitch installation companies including the benefits and downsides they offer.
U-Haul:
Your local area is guaranteed to have a U-Haul location no matter wherever you live in the country.
Tow installations are performed at the vast majority of the company's more than 2,000 facilities across the country.
U-installation Haul's fee for a trailer hitch is $100-$600.
Keep in mind that, this is the service cost without including the trailer hitch or the cost of the installation equipment.
Why chooses U-Haul?
The most amazing aspect of U-Haul is its after-installation services.
However, to avail of the service, you have to purchase and install the hitch in their stores.
The firm promises to repair any trailer hitch that is damaged in any way.
This a lifetime warranty plan.
Moreover, it promises to even replace for unlimited times if there is any damage that questions the integrity of the hitches.
The scheme includes repair and replacement for any damage including theft of the vehicle, corrosion, collision, accidental overload, jackknifing, etc.
Moreover, you have the option to buy a wire service.
This plan has a coverage period of the first two years of the installation.
It covers the cost of repairing or replacing any damage to your wire configuration in that period.
In addition, U-Haul provides a vast inventory of towing components that you can customize to accommodate any kind of relocation.
Advantages:
There are around 1,500 offices spread throughout the country.
Accessible in every region of the country.
Comparatively inexpensive Services.
Wide warranty and insurance coverage.
Disadvantages:
Does not provide a price estimate through an online pricing tool.
The installation price does not include the cost of installation equipment.
Amazon Home Services: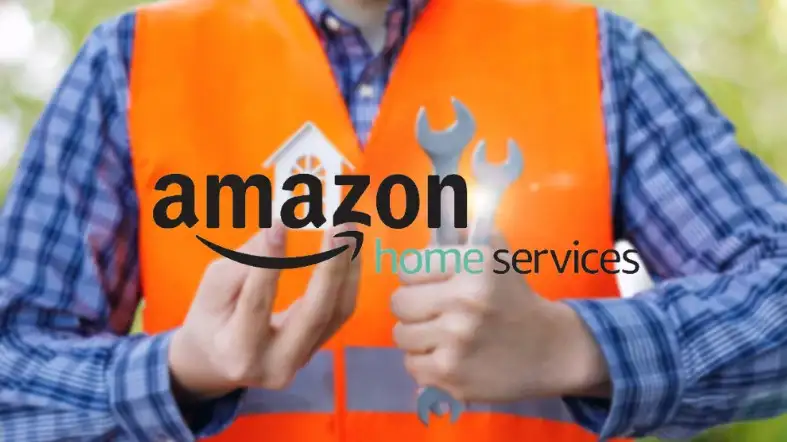 The online marketplace offered by Amazon Home Services makes it possible for you to locate qualified tow hitch installers in your area.
We appreciate that Amazon requires all car mechanics in its network to provide a valid license and proof of insurance before their listings can be made public.
In addition, Amazon does a background investigation to ensure that you are not taken advantage of by phony car specialists.
So, in terms of safety requirements, you can expect to get some of the best professionals hereby.
Why Amazon Home Services?
In this market, locating the most advantageous deal in relation to your financial constraints is simple.
When you ask for assistance on Amazon, a Mechanic would present you with an estimate so that you can evaluate multiple options.
Here's what you get with the service, per the Amazon description:
professional service, installation of new hitch, de-installation, vehicle frame drilling (if need be), an inspection of the hitch and the vehicle's towing capacity cleaning up, rundown of the operation, etc.
Good to excellent feedback has been consistently posted about the service on many websites.
More than ninety-one percent (out of 300+) of customers have rated it with 5 stars. And the rest is also positive.
However, "selected cities" are the only locations where the service is offered.
The company claims they are growing and will shortly be able to provide service to other locations.
Advantages:
Simple access to a variety of certified moving services.
Compare several prices to get the one that's right for you.
Individuals who reside in the city certainly get a lot of use out of this marketplace.
Disadvantages:
Not a moving company that provides its services directly.
The availability of people who are qualified to work as mechanics in remote communities is a hurdle here.
Peps Boys:
"Pep Boys" has a strong reputation in the automotive repair industry.
In addition to a convenient appointment calendar, it offers a wide selection of trailer hitches from which to choose.
Additionally, it offers a trustworthy installation service for trailer hitches.
Even though Pep Boys has excellent customer service, they offer reasonable pricing beginning at $50 and going up to $250.
Additionally, they have a countrywide presence.
So, we believe that they should be considered one of the finest bets for trailer hitch installation.
The corporation knows what they're doing when dealing with automobiles and that's a deal breaker for the individuals.
You should also put away the trailer hitch installation package from your car dealership.
Their prices are typically costlier than what Pep Boys or your neighborhood garage would charge for the same service.
Why choose Pep Boys:
If you want to make sure you get the appropriate hitch for your car, Pep Boys suggests consulting the company's handy guide.
Simply entering the year, manufacturer, model, and engine size of your vehicle are all that you need to schedule an appointment.
Then you get to choose the services that you require, along with the date and time when you want the installation performed.
Additionally, the organization has a strong reputation for reliability when it comes to the installation of trailer hitches.
They typically give rates that are more affordable than those provided by U-Haul and other auto repair shops in the neighborhood.
The services provided by each store vary to some extent.
So, call ahead to see if your neighborhood Pep Boys offers trailer hitch installations.
Advantages:
Simple and quick reservations
Participation on a national scale
Disadvantages:
Online feedback is largely mixed.
AutoZone: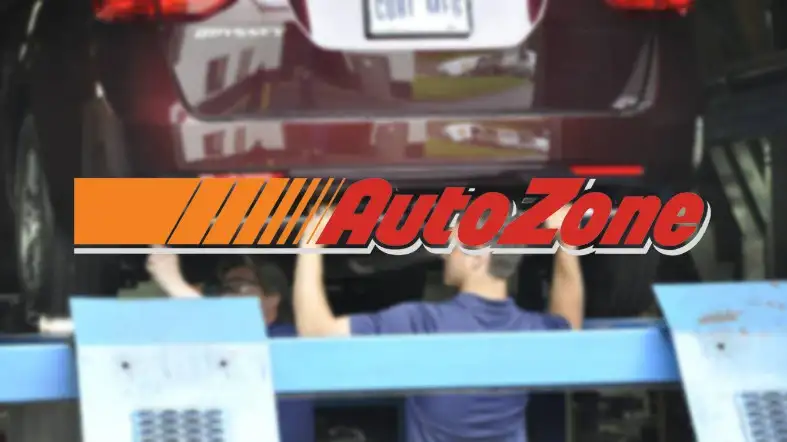 You can find your nearest AutoZone by selecting it from among our 6213 available locations.
At AutoZone, you can always discover the best hitches, and hitch parts, together with exceptional customer service and pricing that are appropriate for you.
Even after being relatively new in the trailer hitch installation arena, they have gained immense popularity by offering excellent installation and after-installation services.
What's more, is their affordable installation packages.
Why choose Auto Zone?
First off, AutoZone is a one-stop shop for hitch accessories.
They literally sell everything you could possibly need in hitch installation.
You can locate durable parts that are up to the task of meeting the specifications of your towing application.
You can browse through their huge collection that includes all sorts of parts from the world's best and most reliable manufacturers.
They will also let you consult with experts to determine the appropriate hitch and ancillary parts for your specific kind of vehicle.
You can also obtain information regarding inspections, diagnoses, fixes, and tools that are specific to your vehicle.
For information regarding repairs that are specific to your vehicle, you can consult their manual and an experienced technician without any extra cost.
Advantages:
Accessible in every region of the country.
Different packages for the same hitch.
After-installation warranty services.
Consultation at will with certified professionals.
Everything at the same store (one-stop-shop)
Disadvantages:
The reservation system should be a bit more convenient.
Hitch King:
You will be amazed to know that Hitch King currently offers same-day hitch installation services in some of the major cities in the country.
They started this particular service in New York and expanded to a few more major cities.
However, as they provide home services, you can make a call anytime and fix a schedule to have your trailer hitch installed from any part of the country.
Luckily, if you decide to visit their store, you get a ONE-STOP SHOP for all of your trailer hitch requirements,
Why choose Hitch King?
Hitch king has been in the hitching industry for more than half a century.
Also, this is the same time frame they also perform the installation services.
If you choose their installation services, you get access to some brand-new hitch installation packages equipped with the latest technologies.
Their packages may be as cheap as $80.
So, you are in luck if you cannot afford the costly ones.
However, whatever package you choose, you get a certified professional and a consultation offer.
After-installation service is more convenient than what you would expect for the low-cost installation packages.
Even for the same-day package, there is no additional charge.
Advantages:
Excellent and affordable installation packages.
Consultation with a certified professional.
Steady same-day installation services in selected cities.
Considerably reputed after-installation services.
Disadvantages:
Delayed services for the rural areas.
Why do I need a professional installation?
To begin with, you need to conduct some study about your vehicle to understand how challenging it will be.
To finish this task, you need to allot anywhere from two to eight hours of your time.
It may also vary depending on how much expertise you have working on mechanical things and the kind of vehicle you own.
If you don't have prudent hands, you may mess up the installation and damage the hitch or vehicle.
In fact, by faulty installation, you also run the risk of accidents while towing on the roads.
So, it is rather wise to go for a professional service for the installation of trailer hitches.
FAQs about trailer hitch installation cost:
Can You Install A Trailer Hitch Yourself?
If you possess the necessary equipment and expertise, you can install a trailer hitch on your own.
A trailer hitch installation might be expensive, but you can save money by doing it yourself.
What Is The Best Trailer Hitch Installation Company?
In terms of services, there are a few top-notch installation companies.
So, it all depends on your financial goals and other requirements to select the best company.
However, in terms of antiquity, and experience, U-Haul has been offering services for the longest period.
Which Company Offers The Most Inexpensive Installation Services?
You will get the cheapest installation service from Pep Boys.
Without compromising the installation quality, and safety, this is the safest bid for you.
Does Walmart Install Trailer Hitches?
There is no trailer hitch installation service offered at Walmart.
Nonetheless, they include everything required to attach a trailer hitch.
Is It Worth It To Install A Trailer Hitch?
Irrespective of the cost, a trailer hitch is totally worth it.
It also lets you anchor and safeguards your roof load.
With this setup, your valuables are safe and secure, and you get an improved state of mind while driving.
In addition, strapping down your stuff becomes a lot simpler with a trailer hitch as opposed to no hitch at all.
Final Words:
What the foregoing discussion depicts is that the cost of installation will depend on many things.
So, as we prioritize safety first, we should have the top-rated professionals in place to install a trailer hitch.
The trailer hitch installation cost chart shown above only gives an estimate of how much installation costs are.
So, consult with the companies in your own time to fix the installation and ancillary costs thereto.