Are you wondering how to remove a trailer hitch?
It's easier than you might think.
In this post, we will walk you through the steps necessary to remove a trailer hitch.
We'll also provide some tips on how to do it safely and efficiently.
So, if you're ready to take on this project, keep reading!
How To Remove A Trailer Hitch?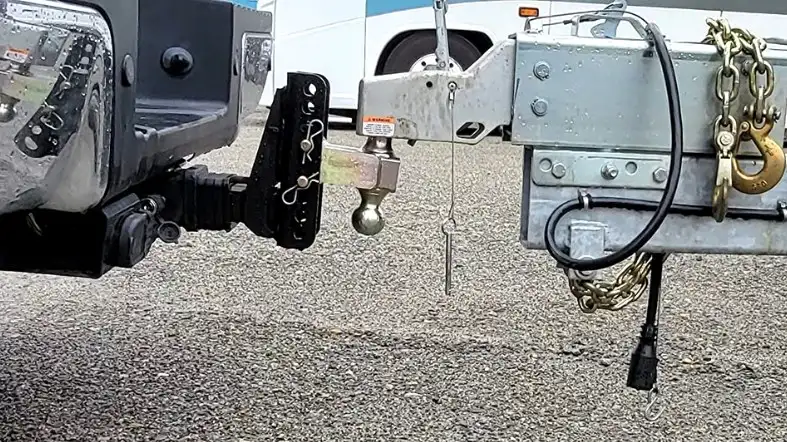 Step 1
Determine where the tow hitch is located on your vehicle.
Typically, it will be underneath the rear of the vehicle and attached to the frame, but there may be some variations depending on your particular model.
Step 2
Support the weight of the tow hitch, using a jack or other safe support method.
Make sure that you are safely supporting both the tow hitch itself and the weight of the vehicle, as this can be quite heavy once you remove the bolts.
Step 3
Locate and loosen any mounting bolts on the hitch.
Depending on your model, these may be located at various points along the frame or bumper, so check your owner's manual to get a better idea of where they are.
Step 4
Remove the bolts holding the tow hitch in place, lifting it up and away from your vehicle as you go.
Make sure to keep an eye out for any wires or other components that may be attached to the hitch, as these can get damaged if they are not disconnected first.
Step 5
Clean off any old adhesive or other debris from the frame or bumper where you removed the hitch, and then install any new mounting hardware that may be required.
Step 6
Test out your new trailer hitch to make sure it is securely installed, and then hit the road with your vehicle!
What are the benefits of removing a trailer hitch?
There are several benefits to removing a trailer hitch from your vehicle.
Easier to Park
One of the primary benefits of removing a trailer hitch is that it can make parking your vehicle much easier.
When you have a trailer hitch, you have to be careful not to hit curbs or other objects when parking, as this can damage the hitch.
Improved Fuel Economy
Another benefit of removing a trailer hitch is that it can improve your vehicle's fuel economy.
When you are not pulling a trailer, there is less drag on your vehicle, which means that your engine does not have to work as hard and uses less fuel.
Better Handling
In addition to improved fuel economy, removing a trailer hitch can also improve your vehicle's handling.
This is because when you are not pulling a trailer, there is less weight on the back of your vehicle.
This can make your vehicle more responsive and easier to control, particularly when making turns or braking.
Increased Safety
Another benefit of removing a trailer hitch is that it can increase safety for both you and other motorists on the road.
This is because when you are not pulling a trailer, your vehicle will be lighter and more maneuverable.
Lower Insurance Rates
Finally, removing a trailer hitch can also help to lower your auto insurance rates.
This is because insurance companies view vehicles without trailers as being less risky than those with trailers.
Therefore, if you no longer need to pull a trailer, you may be able to get a discount on your auto insurance premium
What Are The Tools For Removing The Trailer Hitch?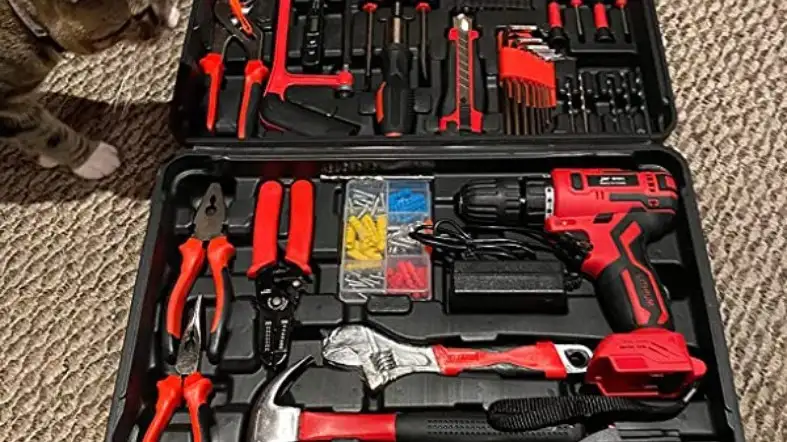 There are a few tools that you will need to remove the trailer hitch, including a socket wrench, hammer, and safety supports.
A drill
This is perhaps the most important tool that you will need in order to remove a trailer hitch.
You will need to use a drill in order to create holes in the hitch so that you can insert the bolts that will eventually loosen it.
A socket set
You will need a socket set in order to loosen the bolts that are holding the hitch in place.
Make sure to get a set that includes both metric and standard sockets, as you never know which size bolts you will encounter.
A wrench
In addition to a socket set, you will also need a wrench in order to remove the trailer hitch.
A wrench will give you more leverage than a socket set, making it easier to loosen the bolts.
A hammer
A hammer tool that can be helpful to loosen bolts on a trailer hitch and break free any corrosion or rust is useful in repairing the hitch.
FAQs about removing a trailer hitch
Conclusion
Trailer hitch removal may seem daunting, but with the right tools and a little patience, it can be done in just a few minutes.
We hope our step-by-step guide has helped make the process a little less confusing and that you're now ready to tackle this project on your own.