Shipping a t-shirt may seem simple, but it can quickly become complicated when you consider factors like weight, size, and destination.
The cost of shipping a t-shirt can vary greatly, making it easier to know precisely what you'll be paying if you do some research.
But don't worry, we've got you covered! In this post, we'll break down everything you need to know about shipping a t-shirt and give you some tips for keeping costs low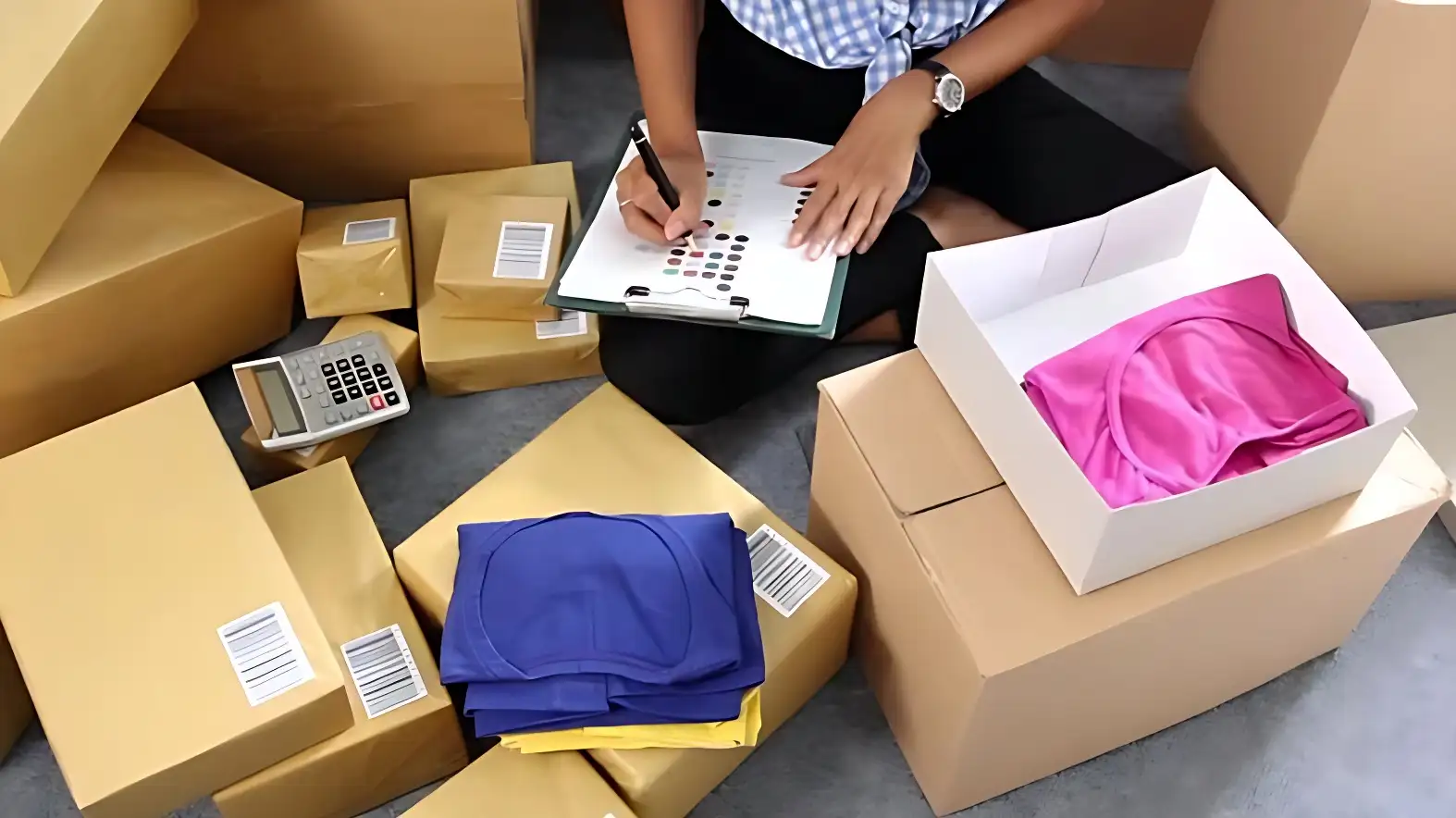 How Much Does It Cost To Ship A T-shirt?
The cost of shipping a T-shirt depends on various factors such as the shipping destination, shipping method, weight of the package, and desired delivery time.
For T-shirts weighing under 13 ounces, the cost of shipping through First Class Package Service by USPS ranges from $3.37 to $6.28 depending on the zone.
For packages over 13 ounces, shipping through Priority Mail Flat Rate envelopes is $7.75, and through boxes is $8.25.
UPS Ground is generally the most cost-effective method for non-urgent deliveries within the United States, with a cost of $15.57 to ship a 2-pound package of clothes from New York to Los Angeles, taking 1-5 business days for delivery.
The shipping cost may also depend on the merchant and the shipping options offered. Some merchants offer free shipping by adding shipping costs to the final prices
The Cheapest Way To Ship Clothes for Your E-commerce Store
Shipping clothes can be a cost-effective option for e-commerce stores by using the right shipping method and carrier.
Several shipping services with competitive rates are available for shipping clothes, including USPS, FedEx, and UPS.
USPS First Class Mail:
It is the most popular method to ship clothes from the US because it is affordable, quick, and ships the package within 1-3 days to its destination
USPS First Class Package:
It offers the cheapest rates for clothing shipments and rates start at just under $4 per package.
FedEx Ground:
This shipping service is suitable for shipping heavy packages, but prices may vary depending on the size of the package and the destination.
UPS Ground:
It may be the carrier of choice if you need to ship several items at once.
Best Way To Ship Clothes Internationally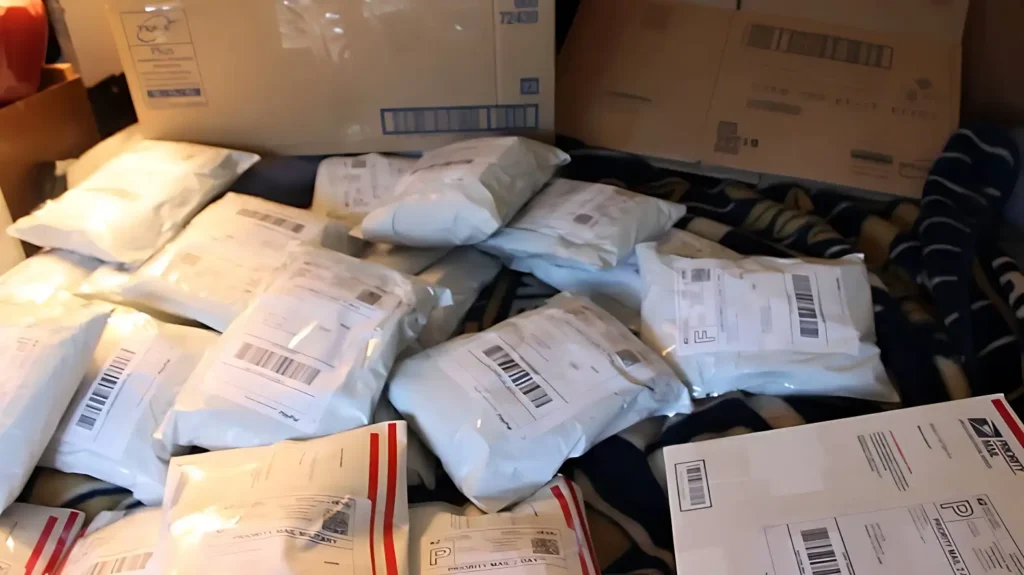 Here are some of the best options for shipping clothes internationally:
USPS International Shipping Services
USPS First Class Mail International: Affordable and quick, but has a weight limit, and delivery time varies by destination.
USPS Priority Mail International:
Fast delivery option with flat rate pricing, but can be more expensive.
USPS Priority Mail Express International:
The fastest option for international shipping, but also the most expensive.
DHL Express
Offers a range of shipping options for different budgets and delivery timeframes, with prices varying based on weight, destination, and other factors.
FedEx International Shipping Services
FedEx International Ground: Affordable and fast, but may not be available in all countries.
FedEx International Economy:
Cost-effective and reliable, but delivery time may take longer than other options.
UPS International Shipping Services.
UPS Worldwide Express:
Fast and reliable, with a range of pricing options based on weight, destination, and other factors.
UPS Worldwide Saver: The fastest option, but also the most expensive.
Packaging Guidelines For Shipping Shirts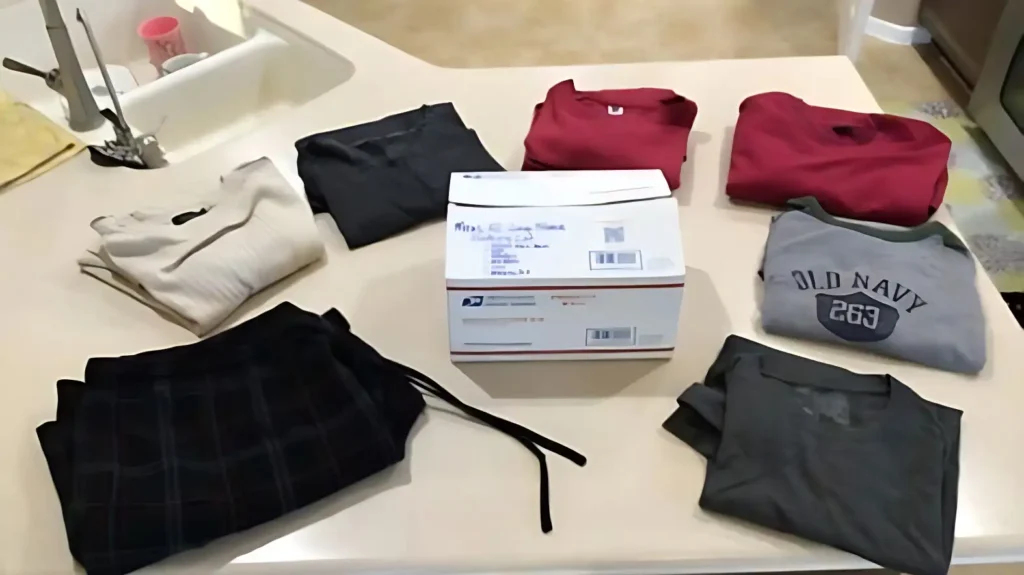 Here are some Packaging Guidelines for Shipping Shirts
Preparation
You will need clean and sturdy cardboard boxes, packing tape, bubble wrap, tissue paper, and any other protective materials you want to use.
Clean the shirts:
Make sure the shirts are clean and free of any stains or odors that might transfer to the packaging during shipping.
Decide on the packaging method:
You can either fold the shirts and pack them in a box, or you can use poly mailers or clear plastic bags to ship them.
Folding and Packaging
Fold the shirts neatly: Fold the shirts so that they fit snugly into the box and do not crease or wrinkle.
Place the shirts in the box
Place the folded shirts into the box. If you're using a poly mailer, place the folded shirts into the poly mailer and seal it.
Protection
Add tissue paper: Wrap each shirt in tissue paper to protect it from dust and scratches.
Add bubble wrap: Use bubble wrap to protect the shirts from damage during shipping. Place the bubble wrap on top of the tissue paper and wrap it around the shirts.
Seal the box
Tape the box securely with packing tape.
Labeling
Write the address and shipping information on the box: Make sure the recipient's name, address, and any special delivery instructions are clearly written on the box.
Apply shipping labels
Apply the shipping label, which should include the recipient's address and your return address.
Final Step
Take the package to the shipping carrier: Take the package to the shipping carrier of your choice, such as the post office, UPS, or FedEx, and ship it to the recipient.
What To Consider Before Shipping A T-Shirt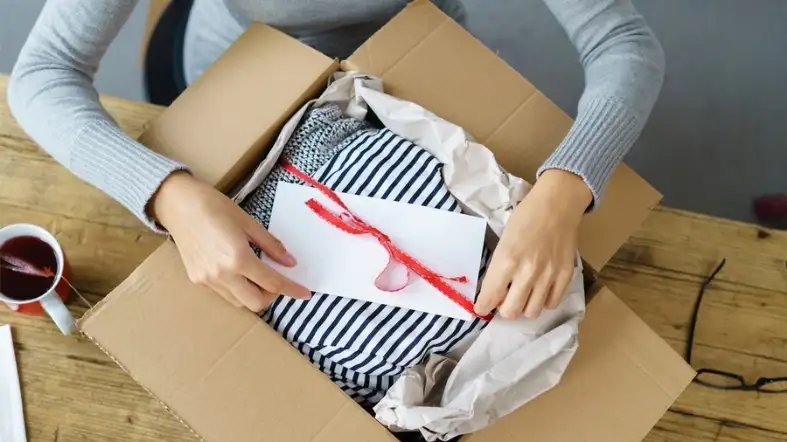 Before shipping a t-shirt, it's important to consider the following:
Packaging materials:
Choose appropriate packaging materials that will protect the t-shirt during transit and prevent damage.
Consider using poly bags, bubble wrap, or packing peanuts to wrap the shirt and keep it secure.
Shipping method:
Choose a shipping method that will ensure the t-shirt arrives at its destination in a timely manner and in good condition.
Consider factors such as cost, delivery time, and insurance coverage when making this decision.
Destination:
Consider the destination of the t-shirt and any customs regulations or restrictions that may apply.
Research the laws and regulations related to shipping goods to your intended destination, as well as any taxes or fees that may be involved.
Label:
Make sure the label on the t-shirt is legible and contains all necessary information, including the recipient's name, address, and contact information.
Consider using a clear, waterproof label to ensure the information stays legible during transit.
Insurance:
Consider purchasing insurance to protect the t-shirt in case of loss or damage during transit.
Make sure you understand the terms and conditions of the insurance policy and what it covers.
Tracking:
Choose a shipping method that provides tracking information and considers providing the tracking number to the recipient so they can monitor the progress of the shipment.
By considering these factors, you can help ensure that your t-shirt is shipped safely and efficiently and that it arrives at its destination in the best possible condition.
Frequently Asked Questions
Does The Destination Location Affect Shipping Costs For A T-Shirt?
Yes, shipping costs vary depending on the destination location. Domestic shipping costs within the same country are usually lower than international shipping costs. 
Additionally, shipping costs may vary depending on the location within the country, with remote or rural areas often costing more.
Is It More Cost-Effective To Ship Multiple T-Shirts In One Package?
It can be more cost-effective to ship multiple t-shirts in one package, especially if the total weight of the package is still within the lower weight brackets for shipping rates.
Additionally, shipping carriers often offer volume discounts for shipping multiple items in one package.
Can Shipping Costs For A T-Shirt Be Reduced By Using A Slower Shipping Method?
Yes, using a slower shipping method can often result in lower shipping costs.
For example, shipping a t-shirt via standard ground shipping is often less expensive than expedited shipping options such as overnight or two-day delivery.
Are There Any Additional Fees Associated With Shipping A T-Shirt?
Yes, there may be additional fees associated with shipping a t-shirt, such as packaging costs, handling fees, and taxes. 
Shipping carriers may also charge fees for extra services such as signature confirmation, insurance, or delivery confirmation.
Is It Possible To Ship A T-Shirt Without A Physical Package?
No, it is not possible to ship a t-shirt without a physical package.
The t-shirt must be packaged securely to ensure its safe delivery.
How can shipping costs for a t-shirt be estimated in advance?
Shipping costs for a t-shirt can be estimated in advance by using shipping calculators provided by shipping carriers. 
These calculators take into account factors such as the weight of the t-shirt, the destination location, and the shipping method to estimate the cost of shipping. 
Conclusion
The cost of shipping a t-shirt depends on various factors, including the shipping method, destination, weight and size of the package, and shipping carrier.
Factors such as the type of service, speed of delivery, and insurance can also affect the cost of shipping.
To save on shipping costs, you may want to consider shipping items in bulk or using a fulfillment service that can provide bulk shipping discounts.
Overall, the cost of shipping a t-shirt can vary greatly, but by taking the time to research your options and make an informed decision, you can ensure that your t-shirts arrive at their destination safely and at a reasonable cost.