As a savvy traveler, you know that online shopping can save you time and money.
But what happens when you're on the go and need to have your Amazon purchases delivered to your hotel?
Have no fear, because we're here to help answer your burning question.
We understand the frustration of having to worry about where your packages will end up while you're away from home.
With our comprehensive guide, we'll walk you through everything you need to know about Amazon's hotel delivery service.
Does amazon deliver to hotels?
Absolutely! Amazon delivers to hotels, so you can get all your favorite goodies delivered straight to your doorstep (or should we say, hotel room door?).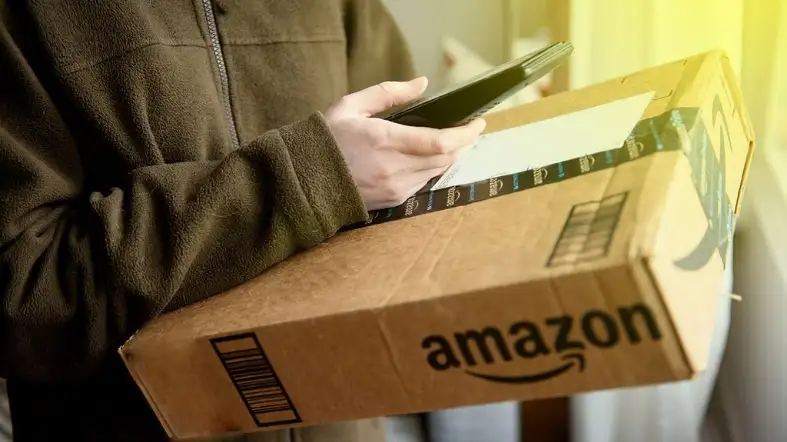 Whether you're on a business trip, on a family vacation, or just need some extra supplies during your stay, Amazon has got you covered.
Just make sure to double-check your hotel's policies on receiving packages, so you can ensure a smooth delivery experience.
So go ahead and shop away, and let Amazon take care of the rest!
How to Receive Amazon Packages at a Hotel?
As online shopping becomes increasingly popular, many people opt to have their packages delivered to a hotel, especially when traveling.
However, receiving packages at a hotel can be confusing and time-consuming if you are not familiar with the process.
Here, we will discuss how to receive Amazon packages at a hotel step by step.
1. Check the Hotel's Policies
Before you order anything, make sure to check the hotel's policies regarding package deliveries.
Some hotels may not allow packages to be delivered to guests or charge a fee for receiving them.
It is crucial to ensure that you are following the hotel's regulations to avoid any issues during your stay.
2. Use the Correct Address
When placing an order, ensure that you use the correct hotel address and include the name of the guest who will be receiving the package.
Most hotels have a specific format for their address, so double-check the details to ensure that the package will be delivered to the correct location.
3. Choose a Reliable Delivery Service
Choose a reliable delivery service when ordering from Amazon. Some options include Amazon Prime, Amazon Locker, or Amazon Hub.
These services provide a safe and secure way to receive packages at a hotel, and they often have flexible delivery options.
4. Communicate with Hotel Staff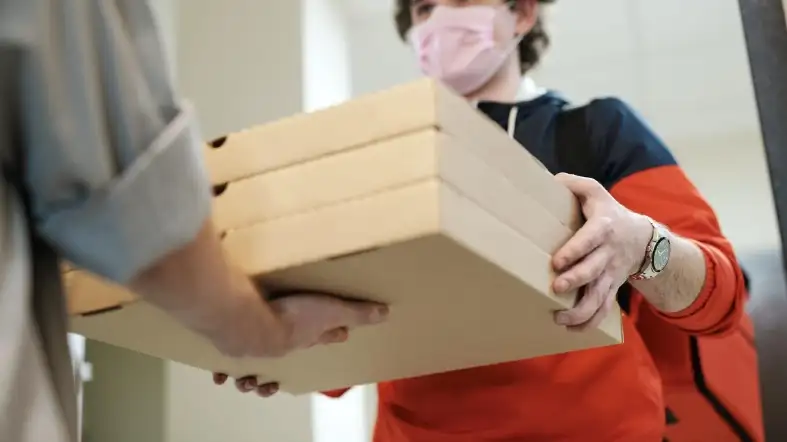 It is crucial to communicate with the hotel staff regarding your package delivery.
Let them know that you are expecting a package and provide them with any necessary details such as the expected delivery date and time.
This will ensure that the hotel staff is prepared to receive the package and can notify you once it arrives.
5. Pick Up Your Package
Once your package arrives at the hotel, make sure to pick it up as soon as possible.
Most hotels have a package storage area where they keep packages until they are picked up by the guest.
Ensure that you bring a valid ID with you when picking up the package to confirm your identity.
6. Check Your Package
Before leaving the package storage area, check the package to ensure that it is in good condition and that the contents are what you ordered.
If there are any issues, contact Amazon's customer service immediately to resolve the problem.
7. Return Any Unwanted Packages
If you receive any packages that you do not want or did not order, inform the hotel staff immediately.
It is crucial to return these packages as soon as possible to avoid any additional fees or confusion.
8. Be Considerate of Hotel Staff
Lastly, remember to be considerate of the hotel staff when receiving packages. They may have many packages to handle, and it can be a time-consuming task.
Expressing your gratitude and appreciation can go a long way in ensuring a pleasant experience for both you and the hotel staff.
What Are the Benefits and drawbacks of Amazon Delivering to Hotels?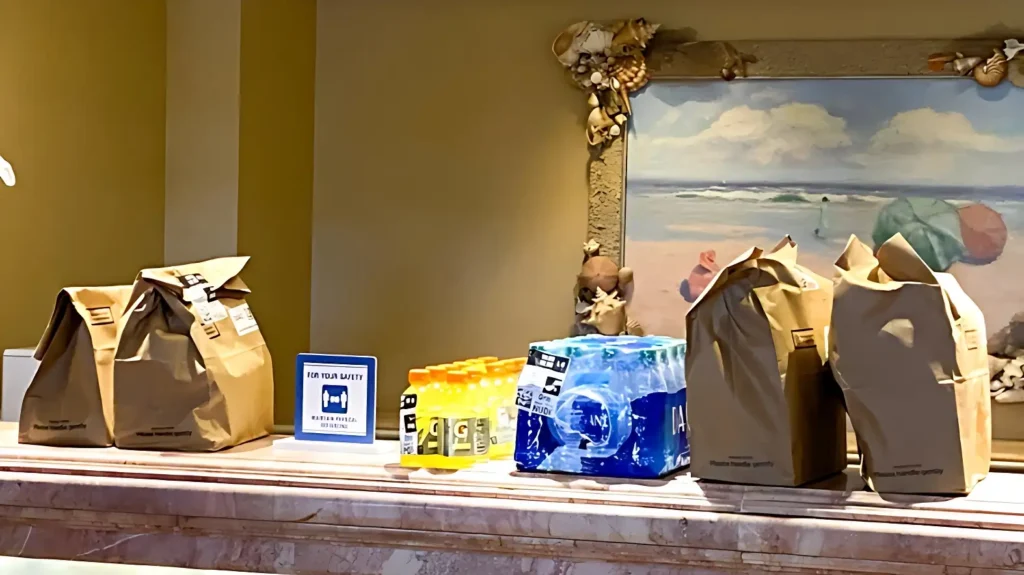 With the rapid growth of online shopping, more and more people are using Amazon to purchase items they need.
Amazon has revolutionized the retail industry by providing convenience and speed to shoppers.
However, for people who travel frequently, receiving Amazon deliveries can be challenging.
One solution is to have packages delivered to a hotel. Here, we will discuss the benefits and drawbacks of Amazon delivering to hotels.
Benefits of Amazon Delivering to Hotels
1. Convenience
Receiving packages at a hotel can be more convenient than other options, such as using a P.O. box or having the package delivered to a physical address.
Hotels have front desks that are open 24/7, so you can receive your package whenever it arrives.
2. Security
Hotels typically have security measures in place to prevent theft.
Packages delivered to hotels are usually held securely until they are picked up by the guest. This is especially important for valuable or fragile items.
3. Flexibility
If you are traveling, having packages delivered to a hotel gives you flexibility. You do not have to worry about missing a delivery while you are away from home.
Additionally, if your travel plans change, you can easily change the delivery location to another hotel.
4. Free Shipping
Many hotels offer free shipping for guests who are expecting packages. This can save you money on shipping costs, especially if you are ordering multiple items.
Drawbacks of Amazon Delivering to Hotels
1. Lost or Misplaced Packages
One of the most common issues with deliveries to hotels is lost or misplaced packages.
With the sheer number of packages that hotels receive every day, it's easy for a package to get lost in the shuffle.
In some cases, packages may even be delivered to the wrong room, leaving the intended recipient without their package.
2. Package Theft
Another issue that can arise with deliveries to hotels is package theft.
Unfortunately, there are people who will take advantage of the busy environment of hotels to steal packages.
This can be particularly frustrating if the package contained important items, such as medication or business materials.
3. Delays in Package Delivery
Delays in package delivery can also be an issue when it comes to deliveries to hotels. With the high volume of packages that hotels receive, it's not uncommon for packages to be delayed in transit or to be held up in hotel storage.
4. Inability to Receive Packages After Check-Out
Another issue that can arise with deliveries to hotels is the inability to receive packages after check-out.
If you have a package delivered to the hotel and check out before it arrives, it may be difficult to retrieve your package.
5. Restrictions on Package Size or Weight
Finally, some hotels may have restrictions on package size or weight.
This can be particularly frustrating if you are expecting a large or heavy package, such as a piece of equipment or furniture.
FAQs
1. How Do I Make Sure My Amazon Package Gets Delivered To My Hotel?
When you're placing your order on Amazon, be sure to specify the hotel's address as the shipping address.
Make sure to include the hotel's name and your name on the shipping label so that the front desk staff knows who the package is for.
2. Will There Be Any Additional Fees For Having My Amazon Package Delivered To My Hotel?
Some hotels may charge a fee for accepting and holding packages on your behalf.
Be sure to check with your hotel before placing an order to avoid any surprises.
3. What Happens If My Amazon Package Arrives Before I Do?
If your package arrives before you do, the hotel will hold onto it until you arrive.
Just be sure to let the front desk staff know that you're expecting a package so that they don't accidentally send it back.
4. What Happens If My Amazon Package Doesn't Arrive?
If your package doesn't arrive by the expected delivery date, be sure to contact Amazon customer service.
They'll be able to track your package and help you resolve any issues.
Conclusion
So there you have it, folks! After all the research and digging, we can confidently say that Amazon does deliver to hotels.
Whether you're on vacation or a business trip, you can easily order what you need and have it delivered right to your hotel room.
No more worrying about forgetting something important or lugging heavy bags around with you.
With Amazon's convenient delivery service, you can have everything you need at your fingertips.
So go ahead, order that extra sunscreen or pack of snacks, and enjoy your trip without any unnecessary stress!