Looking to save money on fuel costs? Our Diesel vs Gas Calculator is here to help!
Easily compare the costs of driving with diesel and gas, so you can make the most cost-effective choice for your vehicle.
Using Guide:
Input your trip distance: Enter the total distance you plan to travel in miles.
Enter the fuel efficiencies: Enter the fuel efficiency of your vehicle in miles per gallon (mpg) for both diesel and gas.
Enter the fuel prices: Enter the current price of diesel and gas in dollars per gallon.
Calculate the cost: Click on the "Calculate Cost" button, and the calculator will display the cost of driving the entered distance using both diesel and gas.
Compare the costs: Compare the cost of diesel and gas and choose the fuel that is most cost-effective for your driving needs.
Note: The cost calculation is based on the fuel prices and efficiencies entered. Make sure to enter the correct information for accurate results.
Scenario: Choosing Between Gas and Diesel for a Road Trip
Characters:
Alice: The trip planner
Bob: Alice's friend, also going on the trip
Use Case:
Preparation for the Trip

Alice and Bob are planning a road trip from San Francisco to Los Angeles, approximately 380 miles.
They have two vehicle options: a gasoline car with 30 mpg and a diesel car with 35 mpg.
Gasoline is priced at $3.50/gallon, and diesel is priced at $3.80/gallon.

Using the Calculator

Alice opens the web page containing the fuel cost calculator.

Entering Values

Alice enters 380 in the "Trip Distance" field.
She inputs 30 in the "Gas Efficiency" field.
She inputs 3.50 in the "Gas Price" field.
She inputs 35 in the "Diesel Efficiency" field.
She inputs 3.80 in the "Diesel Price" field.

Calculation

Alice clicks the "Calculate Cost" button.

Reviewing Results

The calculator displays: "For 380 miles, Gas cost will be $44.33 and Diesel cost will be $41.09".

Decision Making

Seeing that diesel would be slightly cheaper for this particular trip, Alice and Bob decide to go with the diesel car.

Executing the Trip

Alice and Bob go on their road trip using the diesel car, feeling satisfied that they made a more economical choice.
In this use case, the fuel cost calculator helps Alice and Bob make an informed decision about which vehicle would be more cost-effective for their road trip.
7 Advantages of Diesel Engines for Vehicle Owners
1. Low-Cost Maintenance
Owning a diesel-powered vehicle can be beneficial for vehicle owners as it offers low-cost maintenance.
Diesel engines require fewer service visits, and their parts tend to be more affordable than those of a gasoline engine.
Additionally, the fuel filter only needs replacement every 15,000 to 20,000 miles and oil changes only need to be performed every 5,000 to 7,500 miles.
This makes owning a diesel vehicle much more budget-friendly in the long run.
2. Low Fuel Consumption
Diesel engines are known for their fuel efficiency; they consume less fuel than other types of engines.
This is because diesel engines have a high compression ratio and a more efficient combustion process compared to gas engines.
It means they can generate more power with less fuel. As a result, vehicle owners with diesel engines can save money on fuel costs over time.
3. High Torque Output
Diesel engines are renowned for their high torque output. The higher the torque, the more power a vehicle has to accelerate and climb steep hills.
This makes diesel engines ideal for large heavy-duty vehicles like trucks and SUVs, which often require more power than cars.
Due to their high torque output, diesel engines are also popular among performance enthusiasts who want to get the most out of their engines.
4. Longer Engine Life
Diesel engines are known to have a longer lifespan than other types of engines.
This is because diesel engines are built with heavier-duty components that can withstand the higher heat and pressure of the combustion process.
As a result, diesel engines tend to last longer and require fewer repairs, which can mean big savings for vehicle owners in the long run.
5. Less Vibration & Noise
Diesel engines are known for their low vibration and noise levels, which makes them an excellent choice for vehicle owners.
The improved acceleration performance of diesel engines helps to reduce the amount of noise produced, especially when accelerating from a stop.
The high torque output of diesel engines ensures smoother and quieter operation compared to petrol engines.
This allows drivers to enjoy a more comfortable driving experience with less noise and vibration.
6. Improved Acceleration Performance
Diesel engines provide improved acceleration performance compared to gasoline engines due to their higher torque output.
Diesel fuel is denser than gasoline, resulting in more power per volume, allowing a diesel engine to generate more torque at lower RPMs.
This helps the vehicle accelerate faster and with less effort, while still maintaining good fuel efficiency.
7. Reduced Carbon Footprint
Diesel engines are more fuel efficient than gasoline engines, which means fewer emissions and less carbon dioxide released into the atmosphere.
This not only helps to reduce air pollution but also contributes to a lower carbon footprint overall.
Disadvantages of Diesel Engines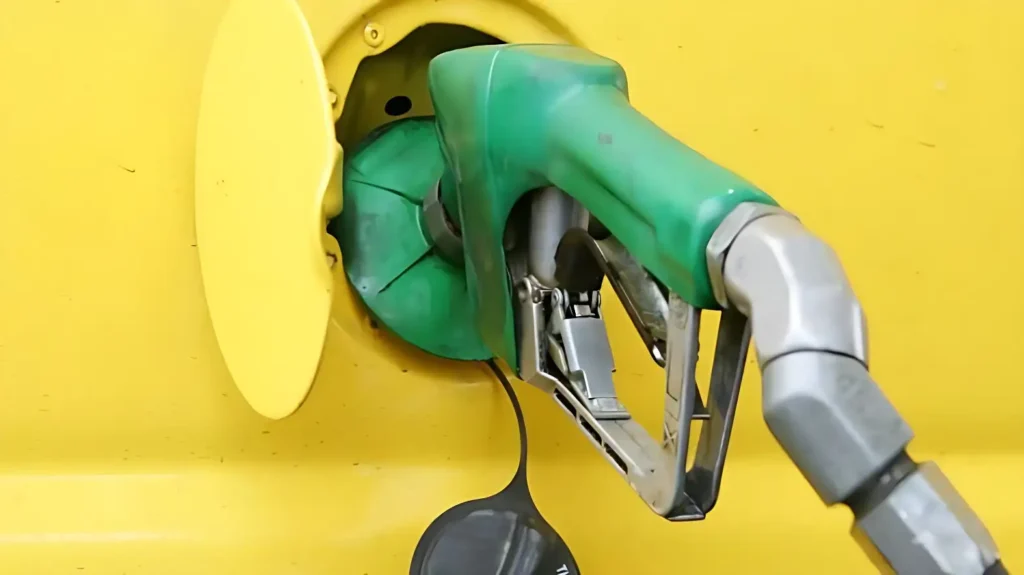 1. High Emissions
Diesel engines produce higher emissions than gasoline engines, including pollutants such as nitrogen oxide and particulate matter, which can be harmful to the environment.
Many countries have regulations in place to limit diesel emissions in order to reduce air pollution.
2. Expensive Upkeep
The upkeep of diesel engines can be quite expensive. Diesel fuel itself is costlier than gasoline, and there are additional costs associated with maintenance and repairs.
In addition, regular oil changes are necessary to keep the engine running properly, which adds to the expense.
3. Higher Noise Levels
Diesel engines can be quite loud compared to gasoline-powered vehicles, with noise levels that are considerably higher.
This is due to the high compression ratios and slow combustion associated with diesel engines, as well as the lack of an acoustic chamber like that found in many gasoline engines.
Increasingly strict environmental regulations have forced engine designers to look for ways to reduce noise.
But even modern diesel engines remain significantly louder than their gasoline counterparts.
4. Low Cold Weather Performance
Diesel engines have lower performance in cold weather than gasoline engines.
This is due to the fact that diesel fuel takes longer to vaporize in cold temperatures, making it difficult for the engine to start.
However, modern diesel engines have been designed to reduce this issue and improve cold weather performance.
5. Reduced Efficiency in Hot Weather Conditions
In hot weather conditions, diesel engines tend to have a reduced efficiency due to the increased viscosity of the fuel.
This results in more strain on the engine and can cause it to not be as efficient or powerful as it would be in cooler temperatures.
6. Not Ideal for Stop-and-Go Traffic Conditions
Diesel engines are not ideal for stop-and-go traffic conditions as they tend to struggle with sudden bursts of acceleration.
This can lead to poor fuel economy, increased emissions and difficulty starting the engine if it has been idle for an extended period of time.
Additionally, diesel engines tend to be more expensive than gasoline engines when it comes to maintenance costs due to the complexity of their components.
7. Susceptibility to Particulate Accumulation in the Engine
Diesel engines are susceptible to particulate accumulation, which can lead to decreased engine performance and increased emissions.
The problem is that diesel fuel contains a lot of carbon deposits, which get stuck on the engine's internal components and can eventually cause clogging.
This means that regular maintenance and cleaning of the engine is necessary to ensure smooth operation.
7 Amazing Benefits of Gasoline Engines
1. High Efficiency
Gasoline engines are known for their high efficiency, allowing for more power output with less fuel.
This means that your vehicle will get better gas mileage, as well as having a more efficient overall performance.
With gasoline engines, you can trust that you're getting the most bang for your buck!
2. Low Cost to Maintain
Gasoline engines typically have a low cost to maintain, making them an ideal choice for drivers looking for an engine that won't break the bank.
With regular maintenance and checkups, gasoline engines can last for years without requiring expensive repairs.
Furthermore, parts for gasoline engines are widely available and relatively inexpensive, reducing the cost of upkeep even further.
3. Exceptional Power Output
Gasoline engines are well known for offering exceptional power output, making them ideal for powering cars and other vehicles.
They offer far more power than diesel engines, allowing vehicles to accelerate quickly and reach higher speeds.
This makes them the perfect choice for applications that require a lot of power or speed.
The impressive power output of gasoline engines also makes them suitable for heavy-duty tasks like hauling large loads.
4. Faster Acceleration
Gasoline engines are known for their fast acceleration, offering power and speed that other engine types can't match.
With improved spark plugs, valves, and other components, gasoline engines can accelerate much faster than diesel or electric options.
This is especially advantageous in situations where quick starts are needed, such as racing or off-road driving.
5. Lightweight Design
Gasoline engines are renowned for their lightweight design, making them ideal for a wide range of applications.
They are much lighter in weight than traditional diesel engines, which can help reduce the total weight of a vehicle and improve its overall performance.
This is especially beneficial when it comes to vehicles that need to be able to quickly accelerate or maneuver in tight spaces.
Thanks to their lightweight design, gasoline engines provide an excellent power-to-weight ratio that makes them one of the most efficient and powerful options available.
6. Low Noise and Vibration Levels
Gasoline engines are known for their low levels of noise and vibration, making them an ideal choice for those who want a smooth ride.
With gasoline engines, you won't experience the jarring noises and vibrations that come with other types of engines.
This makes them a great option for those who want to enjoy their ride without the distraction of loud engine noise.
7. Long Term Durability
Gasoline engines are incredibly durable and can last for years without needing major repairs.
They are designed to run efficiently over long periods of time, making them one of the most reliable types of engine available.
They require minimal maintenance, meaning you can enjoy your vehicle's performance without having to worry about regular servicing or repairs.
The Disadvantages of Gasoline Engines
1. Pollution from Gasoline Engines
Gasoline engines are one of the biggest contributors to air pollution.
The emissions from gasoline engines contain a variety of harmful pollutants, such as nitrogen oxides, carbon monoxide, and hydrocarbons.
These pollutants can contribute to an increase in ground-level ozone, which can cause respiratory problems for those living in polluted areas.
In addition, these emissions also contribute to global climate change by trapping heat in the atmosphere.
2. High Costs of Operating Gasoline Engines
Operating a gasoline engine involves high costs, primarily due to the amount of fuel required to power it.
Gasoline is more expensive than other types of fuel, and it tends to be less efficient as well, meaning that more money must be spent on fuel to keep the engine running.
In addition, regular maintenance is necessary to keep the engine in good condition, which can add up over time.
3. Limited Power Outputs of Gasoline Engines
Gasoline engines are limited in the amount of power they can produce.
This is due to their internal combustion design which is only able to generate a certain amount of power and torque.
While other engine types such as diesel or electric motors can produce more power, gasoline engines cannot keep up, making them less suitable for high-performance applications.
As a result, if you're looking for a powerful engine that can handle intense workloads, then gasoline engines may not be the best choice.
4. Unstable Fuel Prices for Gasoline Engines
Gasoline engines have their share of drawbacks, especially when it comes to fuel prices.
While the cost of gasoline may vary depending on your location, it is usually quite expensive and can be subject to rapid fluctuations in price.
This poses a major challenge for those who rely on gasoline engines for their daily transportation needs, as they may find themselves budgeting more than they had initially planned.
5. Difficulty Maintaining and Repairing Gasoline Engines
Maintaining and repairing gasoline engines can be a difficult task, as parts are often expensive and require specialized tools.
Access to skilled labor may be limited in some areas, which can lead to higher repair costs or longer wait times for parts.
This difficulty in upkeep is one of the main disadvantages of powering vehicles with a gasoline engine.
How Does Driving Experience in a Diesel Car Compare to That of a Gas-Powered Vehicle?
Fuel Efficiency Differences Between Diesel and Gasoline Cars
When it comes to fuel efficiency, diesel engines are known for outperforming gasoline engines.
Diesel cars generally offer 25-30% better fuel economy than their gasoline counterparts.
Diesel cars also emit less carbon dioxide and other pollutants due to their higher energy density and lower fuel consumption rate.
However, diesel engines are more expensive to buy and maintain, making them a costlier option in the long run.
Maintenance Requirements for Diesel and Gasoline Cars
When it comes to maintenance, diesel cars require more frequent checkups than gasoline cars.
Diesel engines typically need to be serviced every 10,000 to 15,000 miles.
Diesel fuel systems need regular treatments with special detergents to help keep them clean and free of deposits.
Gasoline engines, on the other hand, require less frequent checkups and service every 5,000 to 7,500 miles.
When servicing a gasoline engine, oil changes are usually necessary as well as air filter replacements and spark plug inspections.
Noise and Vibration Levels in Diesel and Gas Engines
Diesel cars generally offer a quieter and smoother ride than their gas-powered counterparts.
Even when running at the same rpm, diesel engines tend to generate lower levels of noise and vibration than gasoline engines due to their heavier construction, higher compression ratio, and advanced fuel injection system.
The heavier construction of a diesel engine helps absorb more of the engine's noise and vibrations before they are transmitted into the cabin.
Acceleration Performance of Diesel and Gas Vehicles
Generally, diesel engines have more torque than comparable gasoline engines.
This makes them ideal for heavy-duty hauling and towing.
In addition, diesel engines don't require as much revving before you can feel the engine's power, allowing for a faster takeoff from a stop.
However, due to the complexity of diesel engines and their heavier construction, gasoline engines generally offer quicker acceleration overall, even if they don't have as much torque.
Environmental Impacts of Diesel vs Gasoline Engines
Diesel and gasoline engines both produce emissions, however diesel engines release more nitrogen oxides than gasoline engines.
Diesel cars can also release small amounts of sulfur dioxide, which is a pollutant that contributes to acid rain.
While gasoline cars are also known for releasing carbon dioxide emissions, diesel engines generally burn fuel more efficiently and thus, emit less of it.
When it comes to environmental impacts, the debate between diesel and gasoline still rages on.
But one thing is certain – proper maintenance of either engine type is necessary in order to reduce emissions.
Overall Driving Experience
When it comes to the overall driving experience between a diesel car and a gas-powered vehicle, there are some key differences.
Diesel cars tend to produce more noise and vibration when compared to gasoline-powered vehicles, though they can also have better acceleration performance.
Diesel engines offer improved fuel economy over gasoline engines, although maintenance costs may be higher due to their intricate internal components.
Finally, diesel cars usually come with a higher price tag than gas-powered vehicles, but they produce fewer emissions overall.