If you want to pull a boat behind your vehicle, you're going to require a reliable trailer hitch.
However, because there are so many boat trailer hitch types and brands currently available, it might be difficult to decide which one to purchase.
What follows in this article is a breakdown, based on our knowledge and expertise, of the many types of boat trailer hitches in the market.
It also conclusively discusses their respective applications, advantages, disadvantages, and so on.
Available boat trailer hitch types:
In general, there are three main types of boat trailer hitches, fixed, swiveled, and adjustable.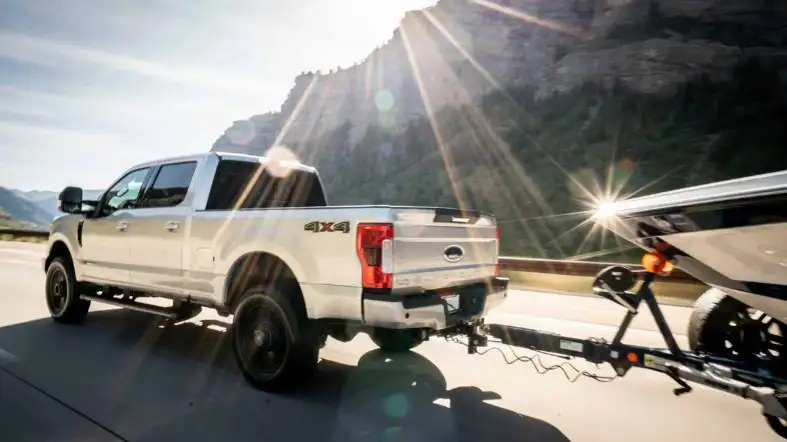 The adjustable type is generally considered to offer the most flexibility and convenience.
The Ins And Outs Of Boat Trailer Hitch Types:
Let us assure you that there is a trailer hitch type available on the market that is an ideal fit for your job, regardless of the type of boat that you intend to haul behind you.
We have conducted the needed research for you on boat trailer hitch types.
And below we evaluate your options according to the specific requirements.
Fixed trailer hitch:
A fixed ball mount, also known as a standard ball mount, is exactly what its name suggests: it is composed of just one piece of metal that has been welded or forged.
There are no movable pieces within its primary structure.
If we simplify this further, in a fixed ball mount, you will only get a single rise or drop.
Even if you need additional drop or rise based on the circumstances or the boat type, there is no scope for it.
Put it another way, the hitch is built in a way that it is only capable of providing a single level of drop or rise.
Not for multiple trailer owners:
If you have different sizes of boats, you definitely have more than one trailer.
Well, you can guess how much trouble you are in if you own a fixed hitch for hauling your boat.
You won't be able to link it with any other trailer.
So, owners of many trailers are thrown in a very difficult position as a result of this.
You Can Flip Some Hitches: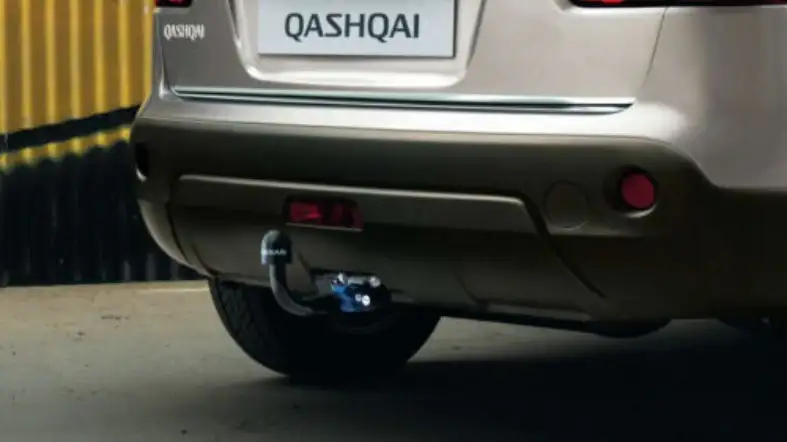 Recently, there has been a trend of using hitches that can be flipped.
So, the fixed boat hitch manufacturers have doubled down the production of fixed hitches that can be flipped.
However, it doesn't do much good for the users.
The only benefit is that you can flip the hitch, if need be, for your boat.
However, you are still left with only one rise and drop.
Changing the ball is not easy:
Yes, you can change the trailer ball size at any time for a fixed hitch.
But the process is not easy, rather a time-consuming and tiring one.
In order to change the size of the trailer ball on a fixed ball mount, a good deal of straining and torquing is normally required.
Compare this with an adjustable hitch, you won't even need one-fourth of this effort.
Usages of this hitch:
You cannot really put large or heavy-duty boats with a hitch that doesn't offer much flexibility, can you?
If you do that, you run the risk of damaging both the vehicle and the boat.
So, you have to reserve this type of hitch for more compact boats and trailers.
Again, it is all because of the limited amount of adjustment this type of hitch provides. So, your option is delimited further:
It is not a viable option for you if you have multiple trailers.
Again, it is not viable for you if you own big or heavy-duty boats.
Installation:
It is possible to weld or screw these hitches into the truck bed.
Irrespective of the brand, these hitches come with mounting brackets that are appropriate to the vehicle.
So, the installation process is neither costly nor requires much technical knowledge.
Yet, we do recommend having these hitches installed by professionals for after-installation services.
Advantages Of This Hitch Type:
You don't have to go around fixing the rise or drop.
The installation process is fairly simple and requires little technical knowledge.
Anyone can administer the hitch easily as there is little to no technical knowledge involved.
The cost of these hitches is comparatively low.
Most ideal for compact-size boats.
Disadvantages of this hitch type:
Only a fixed level or drop.
Limited flexibility and not suitable for more than one trailer.
Not viable if you have larger boats.
Swivel Boat Hitches: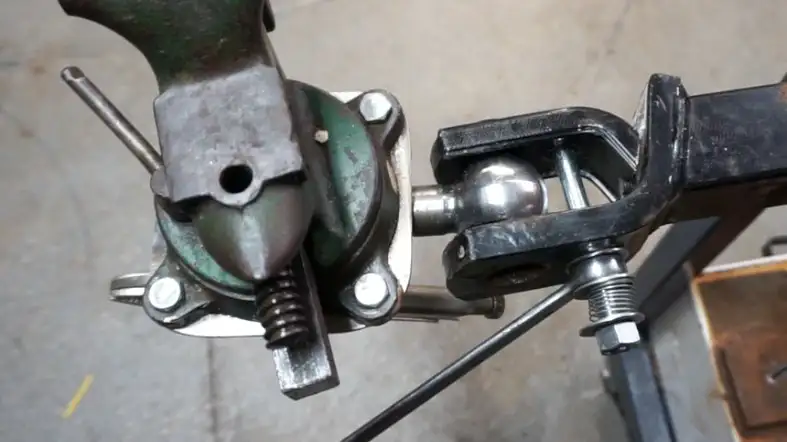 If you opt for a little more adaptable option compared to the fixed ones, your pick would be the swivel boat hitches.
The word "swivel" gives you a sense of what these hitches can do.
Yes, as you get it, you can rotate this type of hitch based on your specific needs, as and when necessary.
So, the end result is that it can make space for a variety of boat lengths, widths, and forms.
It feels a bit comforting to have such a hitch rather than a fixed one.
The Basics Of Swivel Hitch:
Have you ever been to a mechanical shop?
If you have been to, you might have noticed the ball-and-socket connection of a motorcycle.
That's it, you are there!
You see a side-to-side motion in this inherent ball-and-socket connection of a motorcycle.
You won't see this motion in any four-wheelers. It is also nonexistent in the couplings of trikes.
To understand swivel in mechanical terms, a swivel is a system that is used to channel a fluid among and around components that are able to rotate relatively freely.
Swivels can be broken down into three primary categories: diverter, side port, and coaxial. However, that's not our concern here.
It is the purpose of a swivel hitch to replicate the motion of a motorcycle coupling for superior adaptability to different boat types and shapes.
It is not present in either a fixed hitch or the adjustable one.
The kit package:
In today's time, most manufacturers offer a full package with this type of hitch.
The package comes with a new coupler in addition to a swivel and some spacers.
The manual that comes with is pretty handy as well.
Even a layman can work with it effortlessly.
You don't even have to worry about how much swivel to get for any particular size of boat.
In order to obtain the appropriate swivel for your needs, just consult the manual.
Adaptability:
Luckily, these hitches can work fine with imported trailers because of this amazing accessory.
Take Harbor Freight, for instance.
In most cases, they will have a tongue that is 2.5 inches wide.
Well, not an issue, a swivel boat hitch will even fit that and make a job a piece of cake.
Installation:
The installation process is easy as that of a fixed boat hitch.
Even without a professional, you can DIY as the manual runs you through every bit of it.
Even the construction material of this type of hitch adds to the easy-peasy installation.
For instance, the spacers' holes may not align properly with the swivel sometimes. What to do then?
Well, just expand the hole in a matter of seconds as the aluminum will not bother a bit.
Yet, as safety takes precedence over anything and everything, we advise you to consult a professional and ensure the safest installation possible.
Where to use:
When it comes to hauling large or heavily laden trailers, a swivel offers a more comfortable experience overall.
If you have comparatively bigger boats and boats of lots of shapes and sizes, you can use this type of hitch.
You won't need to do much more than load your boat, erase the humiliating expression down your face, and continue riding once you've installed a swivel.
Advantages of this hitch type:
It permits the trailer to completely flip over without also tipping the vehicle that is pulling it.
It significantly improves the operator's safety.
The hitch or tongue can become distorted and destroyed if there is no swivel present.
It accommodates a wide range of boats ranging from smaller to bigger.
Disadvantages of this hitch type:
Yet not enough flexibility for the needed drop and rise.
The cost is comparatively higher than the fixed hitches.
Adjustable boat hitch: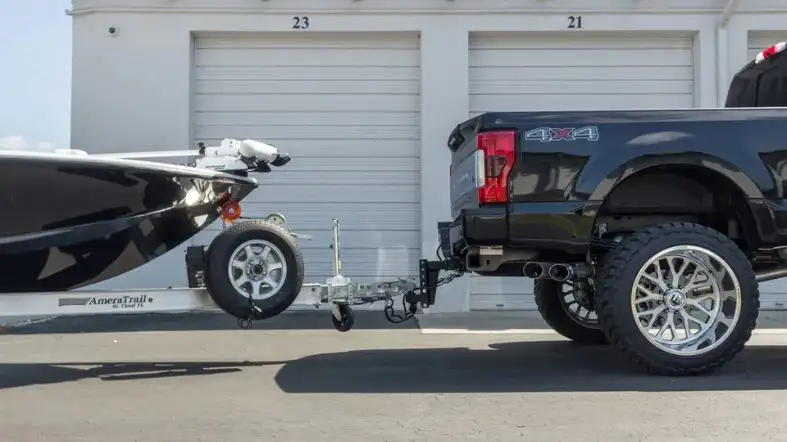 We are pretty much done with rigid options!
For smooth and convenient towing of boats, the adjustable hitches are second to none.
You can alter the height according to the requirements as and when necessary.
So, you get the greatest degree of flexibility with an adjustable boat trailer hitch.
The basics of an adjustable hitch:
The ability to modify the height of a ball mount on an adjustable trailer hitch allows for more level towing.
You can have its height modified or changed either upwards or downwards in order to facilitate level towing.
In an adjustable hitch, a horizontal channel, sometimes known as a shank, is connected to the tongue part.
Modify the height effortlessly:
You may adjust the height of the tongue to suit a high-riding trailer by raising it.
In the same way, you can adjust the height of the tongue by lowering it.
You can go as low as to match for a ride with a closer-to-the-road trailer.
How effortless!
This one-of-a-kind skill guarantees that the trailer you pull will always ride level, regardless of the type of trailer.
Versatility:
Adjustable trailer hitches are a solution that is both versatile and efficient for dealing with the many types of trailers and boats out there.
They are available in a wide variety of configurations, sizing, and carrying capacities.
They are constructed out of a variety of materials, aluminum and steel being the most common.
Suits for various coupler types:
Aside from allowing for level towing, the many different types of couplers that may be used with an adjustable hitch are another perk.
Some models feature two balls, allowing them to be used with trailer couplers of varying sizes.
Others feature a ball mount tongue or pintle hook.
Optional extras include shock-absorbing technology, various-sized shanks, and integrated anti-rattle.
When to use:
You can use it anywhere and everywhere you would like to.
So long as you have a boat and trailer, it will fill your needs as you can adjust the height to match any trailer.
For instance, you are back from the landfill.
So, it's an opportunity to go out on a boat with the family.
Your boat trailer suits a 2-5/16″ coupler.
Also, there is a higher riding height than your utility trailer.
What do you do now?
You just need to give the dual-ball a fast flip.
Set the 2-5/16″ ball upward, increasing the height for a rise of 2 inches.
You are all set!
Advantages of this hitch type:
Towing capacity for a large number of trailers
Trailers of all sizes may have their stances easily altered.
Having fewer mounts means less clutter in your home.
Technology for damping vibrations and absorbing impacts can be integrated.
Several different attachments and accessory choices are available.
Disadvantages of this hitch type:
A greater initial investment commitment is required.
Typically bulkier than the most fundamental ball mounts that are fixed.
There is a little initial configuration needed.
FAQs about boat trailer hitch
What Size Hitch Do I Need For A Boat? 
The size of the hitch you need for a boat will depend on the weight of your boat and the towing capacity of your vehicle.
It is important to choose a hitch that can support the weight of your boat and will not exceed the towing capacity of your vehicle.
You should consult with a professional or refer to your vehicle's owner's manual to determine the appropriate size hitch for your specific situation.
What Class Trailer Hitch Is Best Suited For A Boat?
Most trailer-boat owners should be comfortable with Class III receivers that can tow up to 5,000 pounds.
However, for larger vehicles, you should carefully consider investing in Class IV, or V hitch.
What Size Ball Hitch Is Most Boat Trailers?
It's common to find a 2-inch ball on boat trailers.
In fact, the 2-inch-diameter ball is the standard for this type of hitches.
Weight capacities for 2-inch trailer balls are quite large, spanning up to GTW of 12,000 pounds.
Can A Class 2 Hitch Pull A Boat?
Yes, it can do the job as a fixed trailer hitch does.
Only lightweight trailers are allowed here with compact and many boats.
Final Words:
To sum up it all, if I were in your shoes, I will consider the weight capacity of the hitch first.
Then, the boat types and available trailers will determine the rest.
However, as the discussion above has clarified, nothing beats an adjustable hitch when it comes to towing boats.
As you now know every bit about the boat trailer hitch types, you can now choose the most ideal type of hitch for your towing needs.